A truly remarkable destination.
2126 S.W. Halsey St.
Troutdale, OR 97060
Local: (503) 669-8610
Elsewhere: (800) 669-8610
Contact Us
Edgefield Concerts On The Lawn
Steve Winwood
with special guest Cris Jacobs
5 p.m. doors, 6:30 p.m. show |
$43 advance, $48 day of show (general admission) | $75 adv., $78 d.o.s. (reserved) |
All ages welcome
Buy Tickets
Tickets on sale now!
All tickets available through EdgefieldConcerts.com, in person at the Crystal Ballroom box office, Bagdad Theater, Edgefield Gift Shop and charge by phone at 1-800-514-3849. Ticketing services provided by Etix.com. (Subject to service charge and/or user fee.)
Edgefield proudly hosts the sixth year of Concerts on the Lawn, an outdoor music series that has become a summer tradition for fans throughout the Pacific Northwest.
For complete information about the acts, the venue, rules, policies and much more, please visit edgefieldconcerts.com. Check out photos from past shows at Edgefield, as well!
Please note:
- Low-profile lawn chairs and blankets only
- No picnics or outside food or beverages
- No re-entry
- No pets
- No camping
- No RVs
- No unauthorized vendors
About Steve Winwood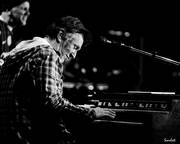 For more than four decades, Steve Winwood has remained a primary figure in rock 'n' roll, a respected innovator who has helped to create some of the genre's most celebrated achievements.
Winwood burst into prominence in 1963 with the Spencer Davis Group and since that time his celebrated skills as a composer, vocalist, and multi-instrumentalist have developed an impressive catalog of popular music.
That extraordinary portfolio of music began at the age of fifteen as the driving force of the Spencer Davis Group. The group enjoyed a string of chart success by way of such enduring classics as "Keep On Running" "Gimme Some Lovin'" and "I'm A Man". The international success of these singles bolstered Winwood's confidence and strengthened his resolve to seek out new rhythmic possibilities.
In 1967, Winwood left the Spencer Davis Group and co-founded Traffic. Beloved for their eclectic style and superbly crafted songs, Traffic routinely defied convention to celebrate a host of perse sounds and influences. Landmark albums such as Mr. Fantasy and John Barleycorn Must Die confirmed their position as one of the most important British groups of the 1960's and 1970's.
Eager to try his hand with other creative partnerships, Winwood left Traffic in 1969 to join a new group formed by Cream guitarist Eric Clapton and drummer Ginger Baker. The pairing of Winwood with Cream's Eric Clapton, Ginger Baker and later, former Family bassist Rick Grech, created what many critics dubbed rock first supergroup. The international popularity of Blind Faith, the group's sole album, confirmed their special chemistry. Blind Faith staples such as "Can't Find My Way Home" continue to rank among Winwood's finest achievements.
In 1970, Winwood reformed Traffic and guided a highly successful run founded on such popular albums as Low Heeled Spark Of High Heeled Boys and Shoot Out At The Fantasy Factory. By 1975, Traffic splintered as the allure of solo projects and new creative partnerships proved too tempting to resist.
1977's solo debut Steve Winwood signaled a bold new artistic direction. Such a shift should hardly come as a surprise for those who have followed Winwood's distinguished career. Beginning with Traffic and extending through such landmark solo albums as the Grammy Award winning Back In The High Life and Roll With It, Winwood has nurtured a restless creative spirit, mining rich musical traditions such as Delta blues, English Folk, R&B, and West African calypso and merging these perse influences within his own unmistakable sound.
Winwood's solo career has yielded a rich catalog of popular songs including "Back In The High Life," "When You See A Chance," "Valerie," and "Higher Love". His most recent solo album, About Time, has continued that success, earning Winwood one of his highest Billboard chart entries.
Winwood has since renewed his creative partnership with Eric Clapton. Their expansive CD and DVD Live At Madison Square Garden was nominated for two Grammy Awards and rewarded their many fans with some of the most exciting performances of their careers. Subsequent tours of the United States and Japan make clear the lasting appreciation fans have for their unique talents.
Winwood continues to perform throughout the world and record new music, furthering his impressive legacy. In addition to his many achievements as a solo artist, Winwood remains in high demand for special collaborations with other artists. His distinctive Hammond organ has graced such classic fare as Jimi's Hendrix's "Voodoo Chile" as well as Miranda Lambert's recent chart hit "Baggage Claim".
It should come as no surprise to learn that many honors have been bestowed on Steve Winwood. He is a recipient of the Ivor Novello Outstanding Song Collection and the Musicians Union Classic Rock Award-honors both voted for by his peers. He has also received an honorary Doctorate Degree in Music from Berkeley College Of Music as well as a second Doctorate from Ashton University in his hometown of Birmingham, England. On June 5th, he will be inducted into the Walk Of Fame in Nashville, TN.
While rightfully acknowledged for his many achievements, Steve Winwood forges ahead undaunted, continuing to create and perform new and exciting material. He remains one of the most important and influential artists in all of popular music.
Website:
About with special guest Cris Jacobs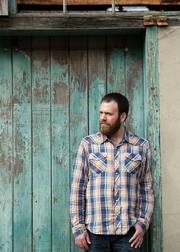 After 10 years fronting the Baltimore based band, The Bridge, Cris Jacobs continues to show his depth and range as a gifted musician with the Cris Jacobs Band. This line-up of stellar musicians is a perfect complement to Cris' deeply expressive vocals, gritty guitar playing, and poignant songwriting. Cris Jacobs Band features the upright bass wizardry of Jake Leckie, the textured drumming of former The Bridge band mate Mike Gambone, the beautiful pedal steel guitar work of Dave Hadley, and the blissful harmonies and percussion of Ed Hough. The unique instrumentation and rich sonic palate creates an instantly engaging sound. The band's style ranges from a sublimely sweet to a psychedelic rockin' sound. Cris' prolific songbook provides the fertile ground for this amazing group of players. With the band's monster chops and improvisational fearlessness, Cris Jacobs Band can create a truly transcendental live experience.
facebook:




website:
Map & Directions
Tags for this Event:
Music > Singer/Songwriter
Property > Edgefield
Related content (tags):