at Crystal Hotel
303 S.W. 12th Ave.
Portland, OR 97205
Local: (503) 972-2670
Elsewhere: (855) 205-3930
Contact Us
St. Patrick's Day Celebration
Ben Fuller & Friends
with special guests Scott Fisher & the Convergence
and
Special Release: St. Patrick's Day Whiskey
7 p.m. |
Free |
21 and over
About St. Patrick's Day Celebration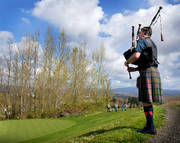 We do so love this particular holiday! At spots across "County McMenamins," we'll offer live music, bagpipers, McMenamins Irish Stout, Irish Coffee cocktails, Irish food specials and more.
About Ben Fuller & Friends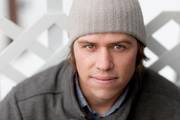 With a weathered voice and ragged soul that belie his youthful good looks, Ben Fuller shares an ethos and sound more akin to legends of the past than so many artists currently waving the folk flag. While Fuller's diverse influences, ranging from the heartfelt angst of Ryan Adams to the rambling spirit of the Grateful Dead, map the course of Little Siberia, it's Fuller's original take on the American Dream, and the spirit of 70s AM rock, that shines through. Deftly bouncing from upbeat folk-pop ("Oh Memory") to reggae-inflected jam ("Love Song For the People"), Fuller's semi-autobiographical take on American dreamers and searchers contains elements of melancholy, but in the end, optimism prevails and Fuller eludes jaded cynicism at every turn. With Little Siberia playing heavily on Triple A radio across the nation, Ben Fuller has really tapped into and resonated with the collective consciousness of an enlightened generation.
Run of Show:
7 p.m. Ben Fuller solo
8 p.m. Featured guest
9:00 Ben Fuller with the Brothers Kallio
Ben Fuller on Scott Fisher:
Scott and I have become close since working together on my first and second national releases, which Scott produced. Scott jokes that we've spent more time together in the past few years than he has with his closest childhood friends! As a producer, Scott is an easy person to collaborate with and naturally generates diverse musical ideas. As an artist, Scott is an incredible piano player and great songwriter. As friends, we share many of the same musical interests and tastes - finding inspiration in Bob Marley, Jerry Garcia, Trey from Phish and basically just geeking out on anything musical. Energetically we have an ebb and flow that works wonderfully during the collaborative process. One of the high points of making my most recent album "Little Siberia" was sitting at Scott's house in LA and finishing the song "Little Siberia." It has become my favorite lyrical song on the album. Scott appears here with his ace pick-up ensemble The Convergence.
Ben Fuller with the Brothers Kallio
Ben Fuller - vocals guitar / Eric Kallio - guitar, dobro / Adam Kallio - guitar
Ben Fuller on the Brothers Kallio:
When things are meant to be, they happen. So when I had settled into "big-city living" after moving from Missoula, MT, I wasn't surprised to cross paths with a pair of talented musicians and form the band Lucky U. Adam quickly established himself as a solid player in the band and then we were lucky enough to have Eric move to the area and join. The two brothers share a strong musical sensibility on different ends of the spectrum. Adam has had a recording studio in the Portland area and an engineer's ear for arrangements that enhances his playing; Eric is a long run kind of player and gives off such an engaging vibe both onstage and off. It's a wonderful feeling of coming back full circle- as an acoustic trio- and I look forward to really playing it out and getting back to my Portland roots.
Website:
About with special guests Scott Fisher & the Convergence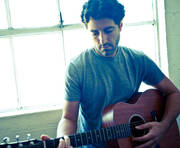 The last time we heard from independent Portland, Oregon-born musician Scott Fisher, was in 2009. His second national release "Step Into the Future" had landed at #2 for 8 weeks on the MediaGuide Unsigned Radio Airplay Chart. Fifteen Triple A stations and over 150 CMJ college stations added the disc, and 411Mania.com, the largest indie media site on the web, named it "one of the best pop albums of the year." In another time and place, labels would have swarmed and records would have flown off retail shelves.
The end result left Fisher road weary and frustrated. He set his own artistic vision aside to focus on making a livelihood and opening other musical avenues. Luckily, Fisher's marketable skills stemmed from producing all four of his full-length albums. He had worked in the top studios in Portland and had come to the attention of a cadre of Grammy winning producers who opened their LA studios to him. Fisher began honing his production, arranging and co-writing skills - working with hot up-and-coming artists - including Zane Carney of Broadway "Spiderman" fame, former American Idol runner-ups, Reyli Barba - a platinum selling Latin artist, and Portland musicians who traveled to LA to work with him.
Fisher experienced personal vindication when "Step into the Future" received a bevy of licensing offers - landing on network TV shows such as NBC's Parks and Recreation, ABC's The Secret Life of the American Teenager, ABC's Brothers & Sisters and the CW Network's Gossip Girl - to name a few. This led to other opportunities to write specifically for film and TV - his songs were featured in "The Last Word," which debuted at Sundance and starred Winona Ryder. He was later invited to submit theme songs for shows as diverse as Weeds, Raising Hope, ESPN sports and even a Mexican reality TV show!
In order to grow his production career, Fisher purchased a little LA bungalow on Sunnyslope Avenue. He remodeled the entire living space into a studio, explaining "It was always my dream to have a comfortable home environment where I could produce and record - but it also became a refuge for me to get back to making music for the sake of making music."
What resulted was an intimate five-song EP titled "Sunnyslope Ave." Fisher says: "Now that I'm writing and producing for others - it's helped me form a stronger vision for my own material." "Sunnyslope Ave" is a personal and instinctive album - hypnotic, groovy and spacious with a dream-like feel. Fisher's hooky sensibilities and remarkable keyboard skills still anchor the compositions - but he ventures into indie pop territory with layered songs about life and love - saving his progressive social vision and Reggae rock influences for his next full-length album.
Fisher also cherry picked a powerful musical team for the recording: Zane Carney proves why he is a rising national star as he contributes exceptionally nuanced guitar; Rob Stroup, known as one of Portland's top producer/engineers, reveals his secret prowess as a drummer. The album's surprising sheen and production fidelity is owed to the mixing magic of Jesus "Chuy" Flores, a multiple Grammy winner who has worked with Intocable, Ricky Martin and Badly Drawn Boy. Fisher declares: "Chuy's musical brilliance is perfectly balanced by his technical skill. I think he is one of the best mixing engineers on the planet."
Fisher is excited to debut his new album in the McMenamin Kingdom on this Small Batch Tour which includes a mix of electric and acoustic shows. He says: "The opportunity to come back to Portland, my hometown, and play live in these listener-oriented rooms is a wonderful way to introduce the new music and launch a new phase of my musical career."
Sunnyslope Ave by scott fisher
Website:
About Special Release: St. Patrick's Day Whiskey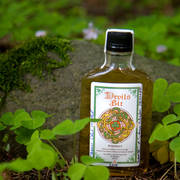 The highly coveted, limited-edition McMenamins Devils Bit Whiskey returns for its St. Patty's Day debut on Monday, March 17 at select locations!
With fewer than 1,000 bottles produced, this aged spirit is released on our favorite holiday – and when it's gone, it's gone! The 200-ML flask bottles can be purchased for $17 (two per person maximum) to-go at these McMenamins spots (which will all be festively celebrating the holiday as well!):
Edgefield Gift Shop Troutdale · opens 7 a.m.
Kennedy School Gift Shop Portland · opens 7 a.m.
Crystal Hotel Portland · opens 7 a.m.
Old Church & Pub Wilsonville · opens 11 a.m.
Old St. Francis School Bend · opens 7 a.m.
Cornelius Pass Roadhouse Hillsboro · opens 11 a.m.
Grand Lodge Forest Grove · opens 7 a.m.
North Bank Eugene · opens 11 a.m.
Roseburg Station Roseburg · opens 11 a.m.
Hotel Oregon McMinnville · opens 7 a.m.
Lighthouse Pub Lincoln City · opens 11 a.m.
Gearhart Hotel Gearhart · opens 7 a.m.
Devils Bit Details
They don't call it the well-traveled barrel for nothing! Handcrafted at the McMenamins Edgefield Distillery, this whiskey was double distilled from a mash of 100 percent two-row malted barley in 2006. From there it went into a new 53-gallon, charred American white oak barrel, where it aged for two years. Then it spent two years in a new 30-gallon American white oak barrel and three more years in a barrel previously used for McMenamins Port-style wines. Finally, it was finished for a year in a barrel previously used for making McMenamins wheat-based whiskey.
As a result, this year's Devils Bit is far more complex than expected of an eight-year-old whiskey. The aroma is balanced between the malt, the sweet new oak and the notes of Port wood. It tastes like a piece of chocolate cake with a cherry glaze. Sláinte!
Devils Bit Lore
We history lovers enjoy dreaming up fanciful identities for McMenamins hand-crafted products. Devils Bit Whiskey was named after a mountain in North Tipperary, Ireland. Legend has it that a small gap in the mountain is where the devil took a bite and spit out the rock. That spit-out piece became the Rock of Cashel, which was the traditional seat of the kings of Munster in Ireland for several hundred years; most of the buildings that remain on the site date from the 1100s and 1200s. According to legend, Cashel is also the site of the conversion of the King of Munster by St. Patrick in the 5th century.
Edgefield Distillery:
Map & Directions
Tags for this Event:
Events:
Beer, Wine, and Spirits
McMenamins Celebrations
Holidays
Music > Singer/Songwriter
Property > Crystal Hotel
Related content (tags):