"Blows to the Head: From Concussions to Crossing the Brain Blood Barrier"
OMSI Science Pub
with
Kayt Zundel, M.P.A., M.S.
and
Dr. Ed Neuwelt, M.D.
Tuesday, January 21, 2014
5 p.m. doors; 7 p.m. event |
$5 suggested cover charge |
Minor with parent or guardian
About "Blows to the Head: From Concussions to Crossing the Brain Blood Barrier"
Kayt Zundel, M.P.A., M.S., Program Director for OHSU ThinkFirst Oregon, Brain & Spinal Cord Injury Prevention Program will present brief brain function, brain anatomy, define concussion, and illustrate how concussions can affect the brain. Also, we will provide an activity to help participants decide which is the dominant side of their brain – whether they are right brained, left brained, or if they use their whole brain, both sides equally.
Dr. Ed Neuwelt, M.D., OHSU Neurosurgeon and Blood Brain Barrier Department Director will talk about opening up the Blood Brain Barrier to allow cancer fighting drugs into the brain to treat brain cancer.
About OMSI Science Pub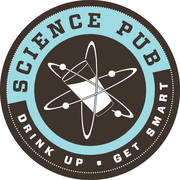 Come out for beer, pizza, popcorn and a healthy dose of scientific knowledge! Come early to secure your seats and order up your food and drinks before the presentation begins.
Map & Directions
Tags for this Event:
Events > Family
Movie Types > All Ages
Property > Mission Theater
Related content (tags):