"The Assembly" hosts
"Cascadia Great Earthquakes: Riddle of the Sands"
OMSI Science Pub
with
Chris Goldfinger, Ph.D.
Oregon State University
--
Tuesday, November 19, 2013
5 p.m. doors; 7 p.m. event |
$5 suggested cover charge |
Minor with parent or guardian
About "Cascadia Great Earthquakes: Riddle of the Sands"
Channels carrying earthquake-triggered turbidity currents located along the continental margin of Cascadia Basin from Vancouver Island, Canada to Cape Mendocino, California have been investigated to develop a 10,000-year earthquake record along the Cascadia subduction Zone. The turbidites define a great earthquake recurrence of approximately 500 to 530 years for the northern Cascadia region, while the southern margin record suggests a shorter recurrence time of approximately 200 to 250 years. In the next 50 years, time dependent probabilities for northern margins events are about 7% to 12%, and 37% to 42% for the southern margin. Even though we have no written records of these great earthquakes, we now know quite a bit about their history, and what we need to do to prepare for the next one.
Dr. Chris Goldfinger is the director of Active Tectonics and Seafloor Mapping Laboratory College of Earth, Ocean and Atmospheric Sciences at Oregon State University. His current research includes gas-hydrate-gas-fluid-sediment dynamics using drilling, high-resolution seismic reflection, sidescan sonar, and submersible observations; active oblique faulting and block rotation in the Cascadia subduction zone; the relationship of forearc deformation to earthquake potential in convergent margins; investigation of the earthquake potential of the Cascadia subduction zone; and super-scale mass wasting and erosion of the southern Oregon margin. He earned a bachelor of arts in geology and a bachelor of sciences in geological oceanography from Humboldt State University; and a master of science and Ph.D. in structural geology from Oregon State University.
About OMSI Science Pub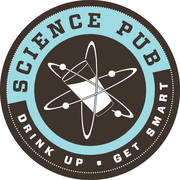 Come out for beer, pizza, popcorn and a healthy dose of scientific knowledge! Come early to secure your seats and order up your food and drinks before the presentation begins.
About --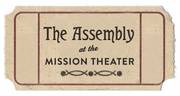 ... The Assembly
The Mission Theater – the place that first put beers into the hands of Portland theater-goers so many years ago – has proudly introduced a new line of programming, dubbed "The Assembly."
While retaining its relaxed environment, comfortable seating and matchless sightlines, the Mission is dropping its second-run movies, stepping up its food and beverage offerings, and – best of all – evolving the theater's programming dramatically. The core of The Assembly features film screenings with related lectures, interviews, and performances that bring cinema to life. And fans of Mortified, Miz Kitty and live music will be happy to learn that many of the live performances that we've all loved over the years will continue. After all, The Assembly's primary mission – engaging audiences with events that are both enriching and entertaining – has few boundaries!
So get your curiosity on and gather with us at The Assembly. There's a lot of world out there.
Map & Directions
Tags for this Event:
Events:
Family
History
Movie Types > All Ages
Property > Mission Theater
Related content (tags):