Saloon & Hotel
836 N. Russell St.
Portland, OR 97227
Saloon: (503) 282-6810
Hotel: (503) 335-8900
Contact Us
Bradley Wik and the Charlatans
Chris Robley
Moody Little Sister
Thursday, October 31, 2013
8:30 p.m. |
$8 in advance, $8 day of show |
21 and over
Buy Tickets
Tickets on sale now!
About Bradley Wik and the Charlatans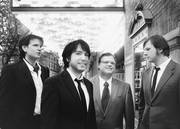 "Bradley Wik and the Charlatans' debut album Burn What You Can, Bury the Rest... proves that Rock and Roll is not dead but it is in fact alive and well."
- No Depression (Jan. 15, 2012).
This Blue Collar Rock 'n' Roll band has appeared on the music scene with a bang. Picked as a top album of 2012 by several reviewers, featured Radio play and in studio performances on KINK, KPAM, KZME, KXTG, WUWM with "This Old House" "Friday Night is for the Drinkers" and "Midwest Winters" Bradley Wik and the Charlatans have an album that's worth a damn.
Born and raised in the Midwest amongst factories and honest hardworking people, Bradley doesn't shy away from his rural roots. He brings an Alt. Country feel to several of his songs. Burn What You Can, Bury the Rest... is a royal mix of roaring guitars over rolling organs and pounding drums, satisfied by Bradley's raw vocals and a few guest appearances...
About Chris Robley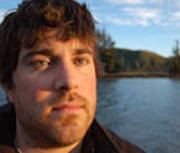 If you charted Chris Robley's music on a genre-crossing graph, you'd find him somewhere in the midst of Elliot Smith, Badly Drawn Boy, John Lennon and, inexplicably, Axl Rose. A veteran of various pop, art-rock, punk and jazz bands, Robley has gone solo and delivers bedroom pop with ambient folk elements - unusually abundant in imagination and vision.
website:
Map & Directions
Tags for this Event:
Property > White Eagle
Related content (tags):