"The Assembly" hosts
Mission 26th Anniversary Party
Big Night (R)
--
Thursday, September 26, 2013
6 p.m. doors; 7 p.m. screening |
$3 per person at the door |
21 and over
About Mission 26th Anniversary Party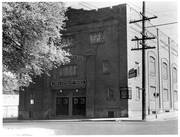 Film screenings with related music, performances and tastings that bring cinema to life.
Schedule
All events 21 & over
unless noted
Saturday, September 21 · "Summer is Dead"
3 p.m. – Harold & Maude (R) · Minors with parent or guardian
8 p.m. – Music from Wooden Indian Burial Ground
Sunday, September 22 · "Family Movies"
4 p.m. – Casablanca (NR)
· Minors with parent or guardian
6 p.m. – Willamette Radio Workshop live performance
· Minors with parent or guardian
7:30 p.m. – Casablanca (NR)
Monday, September 23 · "Whiskey Night"
7 p.m. – Angels Share (NR)
Whiskey tastings with McMenamins distiller
Tuesday, September 24 · "Beer Night"
7 p.m. – Drinking Buddies (R)
Wednesday, September 25 · "Wine Night"
7 p.m. – Red Obsession (NR)
Thursday, September 26
7 p.m. – Big Night (R)
About Big Night (R)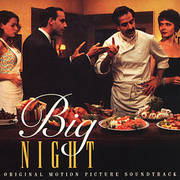 Primo and Secondo are two brothers who have emigrated from Italy to open an Italian restaurant in America. Primo is the irascible and gifted chef, brilliant in his culinary genius, but determined not to squander his talent on making the routine dishes that customers expect. Secondo is the smooth front-man, trying to keep the restaurant financially afloat, despite few patrons other than a poor artist who pays with his paintings. The owner of the nearby Pascal's restaurant, enormously successful (despite its mediocre fare), offers a solution - he will call his friend, a big-time jazz musician, to play a special benefit at their restaurant. Primo begins to prepare his masterpiece, a feast of a lifetime, for the brothers' big night...
imdb:




video:
About --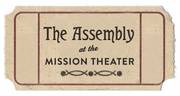 ... The Assembly
The Mission Theater – the place that first put beers into the hands of Portland theater-goers so many years ago – has proudly introduced a new line of programming, dubbed "The Assembly."
While retaining its relaxed environment, comfortable seating and matchless sightlines, the Mission is dropping its second-run movies, stepping up its food and beverage offerings, and – best of all – evolving the theater's programming dramatically. The core of The Assembly features film screenings with related lectures, interviews, and performances that bring cinema to life. And fans of Mortified, Miz Kitty and live music will be happy to learn that many of the live performances that we've all loved over the years will continue. After all, The Assembly's primary mission – engaging audiences with events that are both enriching and entertaining – has few boundaries!
So get your curiosity on and gather with us at The Assembly. There's a lot of world out there.
Map & Directions
Tags for this Event:
Events > History
Property > Mission Theater
Related content (tags):