Great Northwest Music Tour
Freak Mountain Ramblers
Limited-Edition Beer Tasting: Wee Heavy
Plus an interview with the band, beer samples and free apps!
#29 of the Crystal Ballroom's "100 Nights"
Monday, November 11, 2013
7 p.m. |
Free |
All ages welcome
Every month the Great Northwest Music Tour blazes a fresh musical trail, bringing an ever-changing lineup of talent to McMenamins Historic Properties. There is no admission charge to the festivities, and our unique hotels offer food, handcrafted beverages and a cozy place to bed down after the last note is played. Bring your friends and family and jam to a different artist every month.
About Freak Mountain Ramblers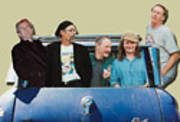 Portland's own Freak Mountain Ramblers bring a rollicking brand of rock 'n' roll, bluegrass, alternative country and country-blues to every show they play.
With a lineup including three members of the inimitable and notorious Holy Modal Rounders / Clamtones amalgamation of the '70s and '80s, Freak Mountain Ramblers has its roots in the underbelly of the alternative music scene that existed at that time, both in Portland and across the country. The Freaks have accumulated a loyal following in the Portland area by dependably creating beauty and bedlam at their live shows, and by producing CDs that successfully translate that energy and excitement to disc. Four lead singer/songwriters, each with a distinct character and approach to life and music, provide a dynamic show that packs the rooms with some of the most interesting music fans around.
The Freak Mountain Ramblers are veteran performers packing decades of experience. FMR members have been core musicians of the Holy Modal Rounders, Golden Delicious, the Clamtones, Richard Cranium and the Phoreheads, Prairie Dogs, Swingline Cubs, The Trail Band, and The Fly By Night Jass Band.
"... Freak Mountain Ramblers aren't your typical country western band. Not only have they chucked the slick yippie-ki-yay good looks of contemporary C&W singers for the haggard couture of mountain men, their lyrics have bizarrely warped the genre's storytelling. One song starts as a fable about two fighting neighbors and picks up speed until they have doused each other with gasoline. Strangely addictive and disturbingly fun, the song is sung in sweet tones and set to a galloping swing." - Portland Mercury
website:
About Limited-Edition Beer Tasting: Wee Heavy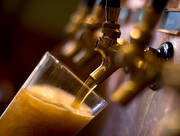 Join us once a month to sample a new, small-batch beer, handcrafted by one of our brewers.
Talk to the brewers, ask beery questions, enjoy happy hour pricing all night long on these limited-edition pints and more.
And when the beer is gone, it's gone.
THIS MONTH:
Wee Heavy
This strong Scotch ale is a malt lover's dream. It was made as traditional as possible using all European base malts and fermented at a cooler temperature. Doing this discourages the production of unwanted esters while encourages the sweetness you look for in a strong Scotch ale. Hints of smoked and peated malt were added to bring out the robust character of this ale. It is dark burnt orange in color with an off-white lacey head and has a bready caramel nose with hints of smoke, dark fruit and a chewy sweetness on the palate.
Malts: Marris Otter, Pale Wheat, Pale Munich, Smoked Malt, Peated Malt, Caramel Munich 60l, Black Malt, Victory Malt
Hops: Golding
OG: 1.083 TG: 1.024 ABV: 7.6 IBU: 26 SRM: 19
About Plus an interview with the band, beer samples and free apps!
Tonight we also have samples of a special limited-release beer, chats with the Crystal Ballroom brewers, and a live, onstage interview with the band.
About #29 of the Crystal Ballroom's "100 Nights"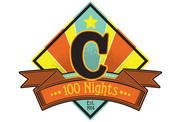 Portland's Crystal Ballroom, as an ongoing entertainment staple for the city since 1914, celebrates its 100th birthday with a 100-day-long party! From October 14, 2013 to its actual centennial-mark on January 21, 2014, daily events will tumble forth from the historic Crystal Ballroom and its second-floor space Lola's Room, with an occasional spotlight pointed at the affable setting of Ringlers Pub.
Events will feature a mix of current national acts, the return of longtime Portland favorites, showcases of up-and-comers, and themed events inspired by key eras of the Crystal past. While the series will end with a bang - a performance by the Decemberists' Colin Meloy on January 21 - the entire run of shows will be stacked with stellar talent. Additional events will pay tribute to the Crystal's amazing history, with ballroom dance extravaganzas, old-timey/Americana dances, a gypsy-themed event, soul/funk shows and psychedelic jams.
Map & Directions
Tags for this Event:
Events > Beer, Wine, and Spirits
Music:
Groove/Jam
Blues
Americana
Property > Crystal Ballroom Property
Related content (tags):