Eat, Drink, Feed Your Curiosity
1624 N.W. Glisan
Portland, OR 97209
(503) 223-4527
mission@mcmenamins.com
"The Assembly" hosts
Portland Loves Japan: Japanese Movie & Sake Festival
Jiro Dreams of Sushi [2012]
Sake class
--
6:45 p.m. sake class, 7:30 p.m. "Jiro" |
$7 ($5 sake class) |
21 and over
About Portland Loves Japan: Japanese Movie & Sake Festival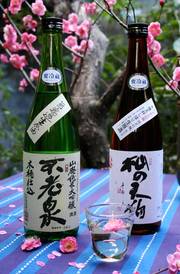 Join us this week as we celebrate Japanese culture through film, food and drink.
Saturday, August 3: Mercy Corps Fundraiser, Halie Loren Band, Documentary Screening, Sake class
Sunday, August 4: Anime Movies, Sake class
Monday, August 5: Yojimbo (NR), Sake class
Tuesday, August 6: Jiro Dreams of Sushi (PG)
Wednesday, August 7: About the Pink Sky (NR), Tampopo (NR), Sake class
Thursday, August 8: About the Pink Sky (NR), The Antarctic Cook, Sake class
Friday, August 9: Seven Samurai (NR), Sake class
---
About Jiro Dreams of Sushi [2012]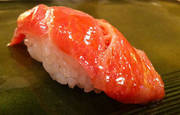 Jiro Dreams of Sushi is a documentary all about Jiro Ono, chef at the best sushi restaurant in the world, Sukiyabashi Jiro. How do you get to be the best sushi chef in the world? Jiro Dreams of Sushi tells Jiro's life story and explores his philosophy on sushi and life in general.
This movie is the definition of food porn, full of close-up shots of freshly-made sushi glistening with soy sauce, moments before it's delicately gobbled down by a appreciative diner. Even if you can't go to the best sushi restaurant in the world, Jiro Dreams of Sushi will give you a very personal view of the sushi.
You also get a glimpse into the inner workings of the Japanese restaurant industry, all the way up and down the supply chain. It's a behind-the-scenes tour that not many people get.
About --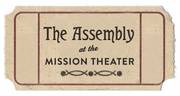 ... The Assembly
The Mission Theater – the place that first put beers into the hands of Portland theater-goers so many years ago – has proudly introduced a new line of programming, dubbed "The Assembly."
While retaining its relaxed environment, comfortable seating and matchless sightlines, the Mission is dropping its second-run movies, stepping up its food and beverage offerings, and – best of all – evolving the theater's programming dramatically. The core of The Assembly features film screenings with related lectures, interviews, and performances that bring cinema to life. And fans of Mortified, Miz Kitty and live music will be happy to learn that many of the live performances that we've all loved over the years will continue. After all, The Assembly's primary mission – engaging audiences with events that are both enriching and entertaining – has few boundaries!
So get your curiosity on and gather with us at The Assembly. There's a lot of world out there.
Map & Directions
Tags for this Event:
Events > History
Property > Mission Theater
Related content (tags):