"The Assembly" hosts
TrancePDX: Ultra Mindblowing Cinema Series
The Warriors (R)
Supernaturalz (NR)
with
Special Guest
Kevin Sean Michaels
--
6 p.m. doors; 7 p.m. "Warriors" & 9:15 p.m. "Supernaturalz" |
$7 per film - $12 for the entire night |
21 and over
About Supernaturalz (NR)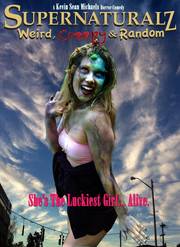 When a girl gang called The Garter Snakes do a car-jacking, they are forced to spend the night at a haunted house in this horror-comedy. On the other side of town, Indian magician The Mighty Sardar encounters Dawn, a murderess fresh out of jail, she convinces him to find her daughter. Confronted with his own past, Sardar is drawn into a conflict between six girls facing down the gods themselves. Are one of those girls Dawn's daughter, and can Sardar's exorcism save any of them? From director Kevin Sean Michaels, it's Paranormal Activity meets Scary Movie.
Directed by Kevin Sean Michaels. Starring Paulson Ambookan, Alexia Anastasio, Mia Bené, Tationna Bosier.
About Kevin Sean Michaels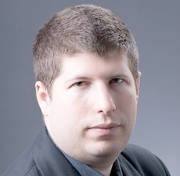 Kevin Sean Michaels started making films at age thirteen with a Super 8 home movie camera in the style of silent movies.
Michaels was the Art Director for Troma Entertainment for three and a half years, working closely with filmmaker Lloyd Kaufman on Troma's film Poultrygeist! Night of the Chicken Dead, as well as numerous DVD extras.
He founded his own production company, Vamp Productions in 2005.
Michaels is known for his documentaries, Vampira: The Movie, his first documentary, and The Wild World of Ted V. Mikels, about the grind-house filmmaker.
Michaels' third documentary was Ingrid Pitt: Beyond the Forest. This animated short turned out to be the last project for Pitt, who recorded the narration in May 2010. The animation is by 10-year-old artist Perry Chen, under the guidance of two-time Oscar nominee Bill Plympton.
In 2010, Michaels was one of 75 international artists and animators who Plympton referred to as "Dog Jammers" for a remake of Plympton's short film called Guard Dog Global Jam.
Michaels is one of the producers of a new project starring David Lynch called Beyond The Noise: My Transcendental Meditation Journey, by young film student Dana Farley, who has severe dyslexia and attention deficit disorder.
About --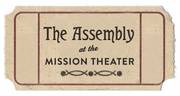 ... The Assembly
The Mission Theater -- the place that first put beers into the hands of Portland theater-goers so many years ago -- has proudly introduced a new line of programming, dubbed "The Assembly."
While retaining its relaxed environment, comfortable seating and matchless sightlines, the Mission is dropping its second-run movies, stepping up its food and beverage offerings, and -- best of all -- evolving the theater's programming dramatically. The core of The Assembly features film screenings with related lectures, interviews, and performances that bring cinema to life. And fans of Mortified, Miz Kitty and live music will be happy to learn that many of the live performances that we've all loved over the years will continue. After all, The Assembly's primary mission -- engaging audiences with events that are both enriching and entertaining -- has few boundaries!
So get your curiosity on and gather with us at The Assembly. There's a lot of world out there.
Map & Directions
Tags for this Event:
Events > History
Property > Mission Theater
Related content (tags):