Come have fun in school... for once...
5736 N.E. 33rd Ave.
Portland, OR 97211
Local: (503) 249-3983
Elsewhere: (888) 249-3983
Contact Us
Being for the Benefit of Mister Jimmy
A Benefit for Jimmy Boyer
Jake Ray & the Cow Dogs
Bingo & Pete
Dan Haley
Gravel
Little Sue
The Box of Chocolates
The Don of Division Street
3 p.m. |
$5 donation accepted |
All ages welcome
Freak Mountain Ramblers singer and guitarist Jim Boyer has, "Probably played more benefits than anyone in Portland," says his best friend and former bandmate, Bingo.
Now, Jim really needs your help. An injury to his left shoulder in September 2012 resulted in an emergency surgery and subsequent hospital stay. Most recently, a secondary surgical site infection was discovered colonized in the glenohumeral joint, and Jim was hospitalized a second time. Currently, he is unable to work and is receiving in-home care and IV antibiotics while he awaits the doctor's decision on whether or not his shoulder can be rebuilt.
Please, make a 100% tax-deductible donation to help Jim while he faces more surgeries and intensive physical therapy.
3 p.m.: Don of Division Street
4 p.m.: Box of Chocolates
5 p.m.: Little Sue
6 p.m.: Gravel
7 p.m.: Dan Haley
8 p.m.: Bingo & Pete
9 p.m.: Jake Ray & the Cowdogs
About Jake Ray & the Cow Dogs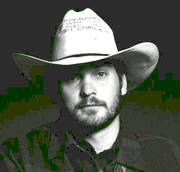 Singer songwriter Jake Ray has never stayed in one place long-but when a broke down truck left him stranded in Portland, OR he quickly found himself warmly welcomed into the vibrant music scene, playing a well rounded mix of mostly his own songs and a few covers of the music that has inspired him through the years. In traditional country style, his songs tell personal stories of heartbreak, hope, pain and redemption soaked with whiskey and the struggles of getting by. He has a way of taking you on an incredible journey with his lyrics and music-from the moments of rich, soul-touching sadness to the up beat rockabilly numbers where you are transported back in time to some roadside Honky Tonk dancing all your cares away.
Jake Ray - guitar/vocals
Tim Acott - bass
Paul Brainard - pedal steel
Ian Miller - lead guitar
Kevin Major - snare drum
Website:




Facebook page:




YouTube page:
About Bingo & Pete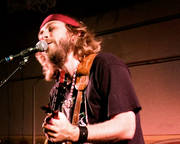 Bingo is not trying to sell you anything. He has nothing to prove and there is nobody that he wishes to alienate. He plays music because making something beautiful to leave behind for future generations is the only reason he can find to joyfully remain as a member of such an otherwise embarrassing species. His music achieves different ends for different listeners; some dance, some sing along, some find some kind of comfort in the stories that he unravels. His fans are from all walks of life and all age groups.
Bingo plays original music, and various obscure covers and traditionals in an intuitive style that is informed by a vast array of influences: Rock, Blues, Country, Jazz, Psychedelic, Trance, Gospel and Bluegrass - basically, everything that he has ever heard or seen that has effected him. The mix is highly potent and always unique. Coming from the Holy Modal Rounders, Golden Delicious, and Freak Mountain Ramblers; Bingo is a true original and a national treasure that embodies the lineage of American folk music.
Bingo has a voice that is real and haunting and sounds like nobody else. Comparisons are inevitable, though, in this day and age and so there have been some names mentioned in attempts at description: John Lennon, JJ Cale, Randy Newman, Jerry Garcia, Bob Dylan, Lucinda Williams.
No Depression has called Bingo's live show "Jaw Dropping."
Other writers have tried to categorize his music as "Transcendental Americana" or "Tenderly Psychedelic Folk." You can call it whatever you want. If you are tired of music made by cookie cutters and people that are trying too hard to "make it," listen to Bingo ... he's convinced that there's nothing left to make but music.
website:
About Dan Haley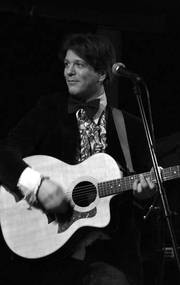 Dan Haley has been a fixture in the Portland "East Side Sound scene" since he formed Ed & The Boats in the 80's after attending Mt. Hood Community College's esteemed jazz program. Haley became an indispensable side man playing guitar, mandolin and singing harmony with local legends Jimmy Boyer, Little Sue, and the Belmont Street Octet. In the 90's He distinguished himself improvising on mandolin in rock, folk and jazz settings and began his career as a guitar teacher.
Dan traveled to Germany where he recorded two albums and co-founded the folk-rock trio The Rails, eventually landing in Vermont where he spent the next decade gigging and playing on dozens of Vermont artists' recordings such as Spencer Lewis, Susannah Blachly, and Mark LeGrand. Dan continued to study jazz as well as Celtic, Bluegrass, and Klezmer mandolin styles, and teach guitar, mandolin, and music theory. His classes were eventually picked up by the Summit School of Traditional Music & Culture where he taught group approaches to improvisation for any instrument based on observing the white keys of the piano. He has taught songwriting at Champlain College and has been featured along with Starfish Studios colleague Marilee Hord at Nashville's Music City Roots, home of the Grand Ole Opry. Dan is beloved in Vermont and Oregon for his "fab/rustic art-pop" original songs and instrumental virtuosity.
Recently re-established in Portland, Dan now teaches music instruction, showcases his songs in solo shows, and plays as a sideman with local artists like Billy Kennedy andTim Acott. His approach to teaching is student-centered and grounded in improving technique while making music accessible to all ages and abilities.
Dan Haley has had the pleasure of opening for The Pretenders, Dan Hicks, Townes Van Zandt and Camper Van Beethoven in his various incarnations.
website:
About Gravel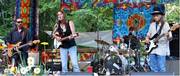 Gravel is led by Lynn Conover's hilltop vocals and Steve James Wright's honest guitar solos, while Bob Wadle and Lou Lozada make up the rhythm section of this electric quartet. Members of Gravel have been performing together in different bands around Portland for the better part of 15 years. Its eclectic style brings a unique sound to Lynn's original songs and covers.
About Little Sue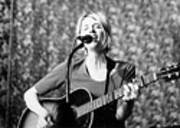 Little Sue is an accomplished -- if not possessed -- songwriter. Starting out with a few originals and a mess of well loved covers, this is pure American folk by definition and influence.
Myspace Page:
About The Box of Chocolates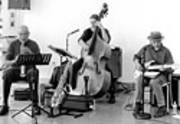 Led by world-renowned saxophonist and Fats Domino alumnus, Reggie Houston, The Box of Chocolates features Freak Mountain Ramblers' Turtle Vandemarr on guitar and the Kung Pao Chickens' Tim Acott on bass. And like a box of chocolates, you never know what you're going to get until you sink your teeth in! Alternating between danceable New Orleans jazz standards, traditional blues, originals, and early rock-n-roll classics, Reggie Houston's Box of Chocolates delivers everything from Django Reinhardt to Louis Armstrong and during all ages events they'll even break out clap-along classics for the kids like "Little Liza Jane."
website:
About The Don of Division Street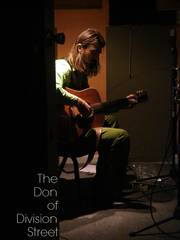 The Don of Division Street delivers Americana-soaked pop songs with heart, integrity, and plenty of wisdom and is the musical project led by longtime Portland, OR musician Matt Cadenelli. Weaving together musical styles from Wilco to Nick Lowe to The Kinks to Neil Young, the Don of Division Street's sounds feature song-centric, melodious vistas aligned with insightful lyrical musings.
Cadenelli came of age on the Jersey Shore, steeped in Springsteen, The Smithereens, and the artistic inspiration of New York City. A short train ride to Manhattan brought the greatest music in the world to his ears as a youngster, leaving an indelible mark on his teenage soul. He began drumming in 4th grade and received his first drumkit that same year from his dad, a former drummer himself. Matt played in various rock bands throughout high school, and soon after headed west to Boulder, CO. After a year of rocking Boulder's University party scene, Cadenelli lived briefly in Athens, GA. and soon landed in Eugene, Oregon. It was during this time where he began to play guitar as well as drums professionally.
Settling in Portland, Oregon in 1998, Marcus Ginther, bestowed upon Cadenelli the title of The Don of Division Street, because he lived and worked and hung out on this up-and-coming, soon-to-be hip street in Portland. Cadenelli became immersed in Portland's music scene as one of the most sought after drummers in the city, playing with notable acts Fernando, Dr. Theopolis, Celilo, Lewi Longmire Band, and Portland Country Underground. In 2007, founding member of The Decemberists, Ezra Holbrook and Cadenelli recorded the album Animals In Love, playing most of the instruments between them.The album was released in 2009 to great critical acclaim, and earned the Don of Division Street a place in the Portland music scene.
Map & Directions
Tags for this Event:
Events > Benefit
Music:
Alternative/Indie
Singer/Songwriter
Americana
Groove/Jam
Property > Kennedy School
Related content (tags):