Back to school in Bend!
700 N.W. Bond Street
Bend, OR 97703
Local: (541) 382-5174
Elsewhere: (877) 661-4228
Contact Us
Hulk SMaSH
Jam Session ISA
My Sunshine's Pilsner
Our Pope's Vienna Lager
Special Beer Tasting
Central Oregon Beer Week
11 a.m. 'til close |
Special Pricing |
21 and over
About Hulk SMaSH
This is a very unique IPA. SMaSH is an acronym for Single Malt and Single Hop. Meaning only one malt style was used for the body of the beer and one varietal of hop was used for hop bitterness, flavor and aroma. A few of the Central Oregon Breweries have made this style of IPA for Central Oregon Beer Week, May 20–26. The OSF version relies on American Pale Malt to give a nice biscuit and toasty malt flavor. The hops utilized were Simcoe. Bright green and citrus flavored hops that have a strong and easy bitterness that wraps around your tongue. Try a pint to see the complexity of flavor you can get from a simple recipe! SMaSH your idea of what and IPA can do, just like the Hulk smashes evil forces!
Malts: GWM Pale
Hops: Simcoe
OG: 1.062 TG: 1.012 ABV: 6.5 IBU: 66 SRM: 5
Buzz words: Hoppy, malt balance and Hulk Smahsing!!
About Jam Session ISA
Spring is in full bloom and its song plays the soundtrack to a beautiful season. Wanting to add our instrument to the collaboration, the McMenamins brewers were inspired to produce Jam Session ISA, a light and easy drinking beer that embodies the spirit of spring as it fades into summer. Being an India style, expect our trio of hops to be the front man of this band, providing strong riffs of floral and pine and a beat of citrus. A majority of the hops is added in late additions, which provides full flavors and aromas without the bittering astringency. Whether you're a hard-rockin' IPA drinker or a classical golden ale drinker, you'll find the essence and song of the season in every pint. Enjoy a Jam Session ISA and turn the volume of your day up to 11. A one, a two, a one, two, three, Cheers!
Malts: NW Pale, Golden Promise, Vienna, Flaked Barley, Crystal 15
Hops: Chinook, Centennial, Sterling
OG: 1.047 TG: 1.010 ABV: 4.77% IBU: 54 SRM: 4
Buzz words: Aromatic, refreshing, light
About My Sunshine's Pilsner
My Sunshine's Pilsner is a crisp and clean lager that splashes sunshine to your soul and your day. This pilsner implores a Czech Pilsner lager yeast strain that creates this wonderful experience. A light body tantalizes your palate as you indulge in this balanced beer. Golden rays of sun beam a glorious flavor that puts the smile on your face. A spicy aroma of mild hops jump to your senses before the overall malt crispness inundates your taste buds. A dry finish puts the finishing touches on a beer that is great for outdoor drinking! Prost!
Malts: Best Pilsen, Best Vienna and Franco Belges CaraPilsen
Hops: Sterling and Willamette
OG: 1.046 TG: 1.008 ABV: 4.9 IBU: 40 SRM: 3
Buzz words: Clean, crisp and definitely sunny!
About Our Pope's Vienna Lager
The Vienna Lager is the original amber lager style. A light copper hue with a creamy white head give this drink an appealing look. Soft, rich malt tones are in the forefront of this beer with slight toast flavor from the high amounts of Vienna malts. A small hop aroma and flavor is present as well. The drink finishes a little drier with a slight hop and malt bitterness at the back end. We give the OSF version the name Our Pope's due to the fact that during fermentation the new Pope was appointed. Salud!
Malts: Best Vienna, GWM 2Row, Belges CaraVienna, Baird's Brown and Crystal 135/165
Hops: Perle, Sterling and Santiam

OG: 1.052 TG: 1.012 ABV: 5.1% IBU: 21 SRM: 9
Buzz words: Crisp, Toasty and Papal!!
About Special Beer Tasting
A special ale flight for Central Oregon Beer Week: Hulk SMaSH, Jam Session ISA, My Sunshine's Pilsner, and Our Pope's Vienna Lager.
About Central Oregon Beer Week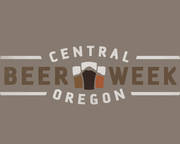 Central Oregon has one of the largest per-capita number of breweries of any region around, and on top of that a thriving, exploding craft beer scene – so it's only natural that we also have a Central Oregon Beer Week, a week-long celebration of Bend and Central Oregon's amazing craft beer culture!
Map & Directions
Tags for this Event:
Events > Beer, Wine, and Spirits
Property > Old St. Francis School
Related content (tags):