Season opener! Portland Timbers Pregame Party and Match Viewing
New York at Portland
Live Music from the Stomptowners!
Big screen game viewing!
2:30 p.m. music, 4:30 p.m. match viewing |
Free |
All ages welcome
About Season opener! Portland Timbers Pregame Party and Match Viewing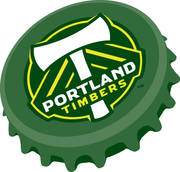 Just a few blocks from the stadium, Ringlers Pub is the closest official Timbers Pub to the action! Music will fill the air starting two hours before every home match, so gather friends and family together and get set up with tasty food and beverages and special surprises.
If you don't have a ticket to the game, Ringlers will be showing it on the big screen as well as all of the TVs. And the volume will be UP, baby!
And when the Timbers are taking the show on the road you can still watch the match in style: Ringlers Pub will show all away games on the big screen and TVs as well!
GO TIMBERS!
Website:




Facebook page:
About Live Music from the Stomptowners!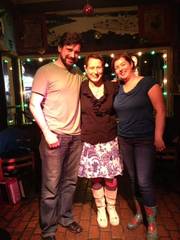 The Stomptowners are proud to be celebrating with Timbers fans this season as one of the acts featured at the Timbers' Pre-Game Parties at Ringlers Pub.
Andrea Wild, lead vocalist, grew up in Liverpool where living in the midst of a glorious soccer team is just what you do. She has soccer chants to share and you'll get to hear her rendition of "You'll Never Walk Alone" as she lends authenticity to the pre-game parties.
The Stomptowners are a dynamic act featuring traditional Irish voice and instrumentation accented by foot percussion. Expect to hear an exciting blend of foot stomping jigs, reels and hornpipes interlaced with melodic, soulful Celtic songs, feisty sea shanties and rollicking pub songs. Maldon Meehan, the act's distinctive percussive dancer, adds a key visual component which sets the act apart from other traditional Irish acts.
Be forewarned, The Stomptowner's audience does not just sit there passively. Wild is only too pleased to lead a rabble rousing chorus while Meehan has the crowd up on the floor in no time.
The Stomptowners showcase a number of talented Irish musicians to round out their sound. They dub the featured player "Irish Musician Du Jour" as the act delivers a unique stage rotation of top-notch authentic Irish musicians. Currently The Stomptowners feature international button accordion player, Felim Egan. Other guests might include multi-instrumentalist Bob Soper; Uilleann Piper Preston Howard; and Dublin-based banjo player Graham Nolan; as well as Meehan's Celtic dance troupe.
So join good company, raise a glass, and enjoy a proper kick off to the new Timbers season!
Reverbnation:
Map & Directions
Tags for this Event:
Property > Crystal Ballroom Property
Related content (tags):