& Gearhart Hotel
1157 N. Marion Ave.
P.O. Box 2299
Gearhart, OR 97138
Pub: (503) 717-8150
Contact Us
Spring Break Dance Party
With live tunes by
Urban Sub All Stars
Featuring:
Tony Smiley
MOsley WOtta
Redwood Son
7 p.m. |
Free |
All ages welcome
About Spring Break Dance Party
Close out a week of fun at the beach with a party featuring live music by the Urban Sub All Stars. Come early for dinner and drinks before dancing yourself silly.
About Urban Sub All Stars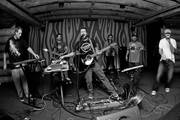 Urban Subs blend a fresh mix of funk, Soul, R&B, reggae, and hip-hop to achieve a universally friendly sound. Their vibe creates a fun positive energy that music lovers from all backgrounds can appreciate.
About Tony Smiley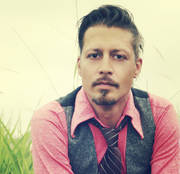 Since 2000, Tony Smiley has captured audiences with his unique beats. This musical savant loops his way through a unique genre of music that you won't find anywhere else. All with witty, engaging, and energetic stage presence. His cosmic dance of electric melodies mixed with world beats, Mongolian throat singing and beat-boxing have earned the Loop Ninja a cult like following who repeatedly embark on his musical journey. Creating each track with a raw, primal and pulsating connection between rich sounds and passionate lyrics.
The songs of Tony Smiley are a tantalizing ride through electro acoustic music that will cause your musical senses to rise. During the experience you can expect original soul bearing songs, improv crowd pleasers, and creative cover mixes. As he loops his way through a set he builds the audience's anticipation by using, keyboards, drum machines, guitars, tambourine, cowbell, vocals and beat box sounds through Boss Loop pedals. His songs are original, groove-laden works of art. The loop ninja will "completely make you a believer." (Andy Summers, guitar player for the Police)
In 2010, Smiley joined the ranks of his fellow loop artists, winning 3rd place in the National Boss Loop Contest in Hollywood. Judges included: Paul Youngblood (Boss US Director), Frank Gambale (Guitar player for Chick Corea), Andy Summers (Guitar player for The Police), Derek Murdock (Bass player for Kevin Eubanks, Tonight Show Band), Michael Molenda (Editor of Guitar Player Magazine). He continues to work with Roland/Boss running pedal clinics and performing for international ad campaigns.
Currently, Smiley can often be found composing and laying down progressive loops with hip hop roots in the Pacific Northwest; flying solo or playing with musical friends such as Redwood Son, Keegan Smith and MOsley WOtta. If you would like to experience the sounds of Tony Smiley follow him on FaceBook, YouTube, MySpace and Reverbnation or schedule a show.
website:




Facebook:
About MOsley WOtta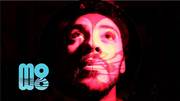 MOsley WOtta is not your typical rap act. With a driving message of unity, humor and acceptance, Mosley WOtta aka MOWO aka Jason Graham is well worth the trip, cost of admission or attempts to sneak in for free. Since his Bands official launch some 2 years months ago MOWO has opened for such influential Hiphop acts as Gift of Gab, Tricky, Ice Cube, Shabazz Palace, Talib Kweli, and The COUP As well as Pat Travers, Toots and the Maytals and Los Lonely Boys . His Band was voted best local music act in his home town of Bend Oregon. Graham is a receiver of the Arts Beautification and Culture award. As a poet Graham was an invited speaker on the "Mixed experience Panel" with New York Times bestselling author Heidi Durrow. MOsley WOtta was also a recently featured artist on Oregon Art Beat for his Writing Painting and Music. MOsley WOtta will be participating in the McMenamins Great Northwest Music tour in October 2012. His two front teeth are chipped from chewing on pens. His vision is perfect when he wears glasses and he almost always puts the lid down. MOsley WOtta is an honest performer, a captivating artist and dedicated father. If Top Forty music was based on exploring our commonalties and celebrating our differences MOsley WOtta would be a chart topper.
For other self aggrandizing remarks check MOWO out on facebook , or mosleywotta.com (links below).
Or
You can contact his grandmother who brags about him to anyone she meets. You will find her at the library gift shop where she volunteers weekdays.
*all grammatical punctuation spelling, formatting ; errors excetra are done intentionally in hopes that it might lead to a greater understanding of your Self :) Peace MOWO lol
Website:




Facebook:
About Redwood Son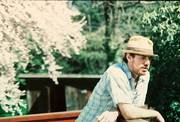 Whether or not the name and music of Redwood Son has yet hit the big radar, this year's "Best New Artist" of the Portland Music Awards is on the rise. Their 20 Song double-disc debut, The Lion's Inside, boasts a dynamic versatility that crosses the borders of their West Coast Americana with hook-laden roots-rock and alt.country, while maintaining an authentic Universal "Pop" vibe.
Led by singer-songwriter Josh Malm, Redwood Son's long anticipated release of The Lion's Inside signifies a culmination of Malm's tireless persistence as a performer and live music presenter throughout the Pacific Northwest since 2005. Though making an initial mark under his previous moniker J*Malem, he birthed the concept of Redwood Son in 2009 searching for an honest sound representative of his childhood in the California Redwoods. The first incarnation of the band was making way towards this very album while establishing a local presence when an unexpected catastrophe struck. On November 4th, 2009 Redwood Son's original drummer and Malm's long-time friend Kipp Crawford was killed in a tragic event that remains partly unsolved. Though Redwood Son experienced a state of dismantle with uncertain destiny, Malm did not lose sight of their shared vision alongside the standing support of the group's original guitarist Chance Hayden. The project was resurrected in the spring of 2010 to nobly move forward, recording The Lion's Inside in Crawford's honor along with an unreleased dedication track titled "Because of You".
The rawness of Redwood Son's beginning is nostalgically captured on Disc One: Summer of '77, focused on the band's sound as a unit along with guest instrumentalists who compliment Malm's friendly lead vocals. Known for bringing the right guys together, trusty engineer Rob Stroup fostered Malm's connection to the authentic sounds of roots-rock and alt. country. The disc was then mixed with a warm analog approach by Rian Lewis, bringing the presence of a laid-back summer day to the ears. Less than a mile away, Disc Two: New Beautiful Day was recorded and produced simultaneously by Dean Kattari to beckon the band's mainstream viability. Here the band's core shows an even greater expansiveness shouldering a more lyrically focused sound, with guest vocals on nine of the ten tracks from singers including Gretchen Mitchell and Ray Frazier. Though the two discs stand tall individually, together they represent a full circle of Malm's musical journey thus far. His thoughfully told stories are the focal point throughout, binding his many musical influences into Redwood Son's distinctive brand of West Coast Americana.
MySpace page:




Reverb Nation page:




Redwood Son Facebook:




Josh Malm Facebook:
Map & Directions
Tags for this Event:
Music:
Americana
World Music
Property > Gearhart Hotel & Sand Trap Pub
Related content (tags):