A truly remarkable destination.
2126 S.W. Halsey St.
Troutdale, OR 97060
Local: (503) 669-8610
Elsewhere: (800) 669-8610
Contact Us
Solomon & Kale
Thursday, February 21, 2013
7 p.m. |
Free |
21 and over
"Solomon & Kale" "Is a new band put together  by Carl Solomon.    This night brings together 3 parts of the 4 of the Band Kale, along with Carl Solomon. No drums in the winery.   Still playing original Americana music with Bass, Mandolin and Guitar. Vocals from Kelly Brightwell, Paul Kwitek Bass/Guitar Brent Lawrence Drums and myself. Kelly will have a set of her tunes.
About Solomon & Kale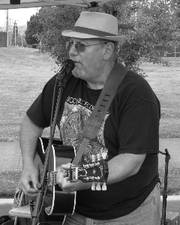 I am a Singer/ Songwriter out of Portland, Oregon. Music always runs through my head. As a child sitting around a record player listening to Aaron Copeland's Appalachian Spring, Billy the Kid, Rodeo and Fanfare for the Common Man, it made me think about the Western United States, so different from my growing up in urban cities of the East Coast. I knew I would be heading West someday. That music also brought thoughts of my grandfather Charles, who traveled through those Appalachian towns as a tinker in a horse draw wagon, settling in West Virginia for a while. Growing up, there was always a picture of my Dad in a play or at his piano. I know I heard his music, now more as a memory. He passed away before my second birthday. I grew up on the East Coast, Brooklyn, not far from Coney Island, than Baltimore. I love the Motown Sound, Chuck Berry and Blues. And later Singer/Songwriters like John Prine, Bruce Springsten, John Hiatt and Leonard Cohen, I think I have a little bit of all of them in my music.
I picked up the guitar after high school, I was looking for a musical voice to match my writings, and it worked. I have always observed, I would listen to what was and was/is around me. I began an inner personal journey exploring my world. I learned to listen and value the human experience. From hitchhiking across the US, Europe and North Africa. Working as a carnival barker, truck driver, bouncer, and counselor. I learned to love the road and the stories that were true and or imagined from my pen. I tell stories and there are still more to be told. Thanks for listening.
Website:
Map & Directions
Tags for this Event:
Property > Edgefield
Related content (tags):