Saloon & Hotel
836 N. Russell St.
Portland, OR 97227
Saloon: (503) 282-6810
Hotel: (503) 335-8900
Contact Us
Rare Monk
Sean O'Neil (of Otis Heat)
Justin Ready (of Pigeons)
8:30 p.m. |
Free |
21 and over
About Rare Monk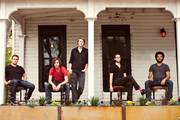 Rare Monk is a group of five musicians from Portland, Oregon. With a sound that has continued to evolve since the band's formation, their repertoire combines elements of pop, rock, psych, jazz, and funk.
The group finished their second EP, "Astral Travel Battles", this past June and went back out on tour that August, traveling through 12 states in support of its release. They most recently performed at SXSW 2012 in March and NAMM 2012 in January. Their music has been featured on the X-Games, Dew Tour, and most recently on a DC Shoes commercial. They are also sponsored by Ninkasi Brewing and Gallien-Krueger Amplifiers.
Website:
About Sean O'Neil (of Otis Heat)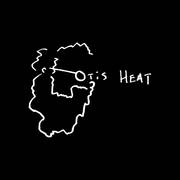 Otis Heat is a trio from Portland, Oregon, known for delivering energetic and animated live performances distinguished by warm danceable grooves, impassioned vocals, dirty rhythms, and high voltage analog instrumentation. They've cultivated a unique sound centered around the songwriting prowess of Sean David O'Neill (bass, vocals, New Yorker cartoonist, Maryland). Together with Mike Warner (guitar, Kansas City) and Scott Gervais (drums, Reno), O'Neill and Otis Heat have earned a reputation as a recognizable musical force throughout the Pacific Northwest.
Their inspirations, educations, and motivations draw from a wide spectrum of musical influences, from the giants of jazz, to the soul of Nina Simone, to the honesty of Neil Young, to the ferocity of the 1990's grunge movement, to the proficiency of the British invaders, and a groove. The result is a dynamic and ever-growing body of work which never fails to capture the imagination of its audiences.
Facebook:




website:
Map & Directions
Tags for this Event:
Property > White Eagle
Related content (tags):