A truly remarkable destination.
2126 S.W. Halsey St.
Troutdale, OR 97060
Local: (503) 669-8610
Elsewhere: (800) 669-8610
edge@mcmenamins.com
Sponsored by the Oregon Historical Society
Seasons of Smoke and Fire: An Oregon Narrative
Presented by William Robbins, Professor Emeritus, Oregon State University
Oregon Encyclopedia History Night
Tuesday, September 24, 2013
6:30 p.m. |
Free; seating is limited, arrive early! |
All ages welcome
About Seasons of Smoke and Fire: An Oregon Narrative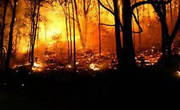 Wildfire has been a constant presence in human life for millennia, with widely varying cultural responses, such as those revealed in the journals of immigrants traveling the Oregon Trail in the 1830s and 1840s. More than a century's overzealous pursuit of putting out all fires began to reverse in the 1980s with the greater understanding of forest ecology and fire's natural role in landscapes. Recently, however, climate change has contributed to escalating fires in the wildland/urban interface at increasing costs to property and human lives.
About Oregon Encyclopedia History Night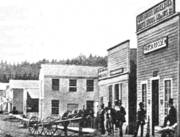 The Oregon Encyclopedia hosts a series of History Nights in collaboration with McMenamins pubs. Come join us for an enlightening evening of history, served up with food and a pint or two of good beer, and find out more about the history and culture of our state from OE authors. Bring your encyclopedia-worthy Oregon stories to share with the OE Editors-in-Chief.
Oregon Encyclopedia website:
Map & Directions
Tags for this Event:
Events > History
Movie Types > All Ages
Property > Edgefield
Related content (tags):