The Northwest Examiner, the Oregon Historical Society, and "The Assembly" present...
"Soccer City, USA: The Birth and Rise of the Portland Timbers"
Oregon Encyclopedia History Night
presented by
Michael Orr
--
6 p.m. doors; 7 p.m. presentation |
Free |
Minor with parent or guardian
About "Soccer City, USA: The Birth and Rise of the Portland Timbers"
The Oregon Encyclopedia gives a nod to Timbers fever with this presentation on the history of Portland's soccer franchise. Michael Orr takes a look back at the first season of the Timbers team in 1975, a season so successful that it landed the Timbers in the NASL Soccer Bowl and earned Portland the nickname "Soccer City USA." Learn more about the team that inspired huge crowds and featured stars like Peter Withe and Willie Anderson.
Michael Orr is a soccer writer who covers the Portland Timbers in various online locations. He hosts the twice-weekly podcast "Soccer Made in Portland" and has contributed articles for The Blizzard Magazine and XI Quarterly. He is the author of The 1975 Portland Timbers: The Birth of Soccer City, USA.
About Oregon Encyclopedia History Night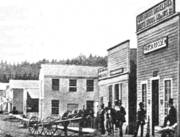 The Oregon Encyclopedia hosts a series of History Nights in collaboration with McMenamins pubs. Come join us for an enlightening evening of history, served up with food and a pint or two of good beer, and find out more about the history and culture of our state from OE authors. Bring your encyclopedia-worthy Oregon stories to share with the OE Editors-in-Chief.
Oregon Encyclopedia website:
About --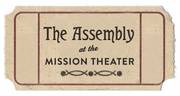 ... The Assembly
The Mission Theater -- the place that first put beers into the hands of Portland theater-goers so many years ago -- has proudly introduced a new line of programming, dubbed "The Assembly."
While retaining its relaxed environment, comfortable seating and matchless sightlines, the Mission is dropping its second-run movies, stepping up its food and beverage offerings, and -- best of all -- evolving the theater's programming dramatically. The core of The Assembly features film screenings with related lectures, interviews, and performances that bring cinema to life. And fans of Mortified, Miz Kitty and live music will be happy to learn that many of the live performances that we've all loved over the years will continue. After all, The Assembly's primary mission -- engaging audiences with events that are both enriching and entertaining -- has few boundaries!
So get your curiosity on and gather with us at The Assembly. There's a lot of world out there.
Map & Directions
Tags for this Event:
Events > History
Movie Types > All Ages
Property > Mission Theater
Related content (tags):