4045 N.W. Cornelius Pass Rd.
Hillsboro, OR 97124
(503) 640-6174
Contact Us
12th Annual Roadhouse Brewfest
with music by
Freak Mountain Ramblers
Great Northwest Music Tour
part of
Oregon Craft Beer Month
2 p.m. 'til late; live music begins at 7 p.m. |
Free admission |
All ages welcome; 21 & over to drink the ales
About 12th Annual Roadhouse Brewfest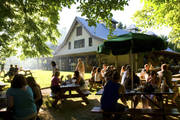 It's the height of summer and no one wants to be indoors – we all want to be outside, drinking beer and dancing and singing the night away in honor of Oregon Craft Beer Month, right? Yeah! So come on out for the hugely popular and massively fun Roadhouse Brewfest.
This noncompetitive celebration of beer "puts the brewer back in brewfest," featuring knowledgeable and idiosyncratic McMenamins brewers ready to answer queries throughout the entire event. Meet, mingle and chat with our brewers, enjoy food from Imbrie Hall's summertime menu, let the kids run around all crazy-like and beyond. It has become a summertime tradition for loads of Pacific Northwest beer lovers.
Past brews have included an American pale ale called Picasso Moon from John Barleycorns Brewery; Obama-Nation, a domestic Schwarz bier from the Crystal Brewery; a Belgian abbey ale called Blind Abbot from the Cornelius Pass Brewery and many, many others.
About Freak Mountain Ramblers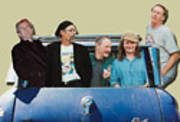 Portland's own Freak Mountain Ramblers bring a rollicking brand of rock 'n' roll, bluegrass, alternative country and country-blues to every show they play.
With a lineup including three members of the inimitable and notorious Holy Modal Rounders / Clamtones amalgamation of the '70s and '80s, Freak Mountain Ramblers has its roots in the underbelly of the alternative music scene that existed at that time, both in Portland and across the country. The Freaks have accumulated a loyal following in the Portland area by dependably creating beauty and bedlam at their live shows, and by producing CDs that successfully translate that energy and excitement to disc. Four lead singer/songwriters, each with a distinct character and approach to life and music, provide a dynamic show that packs the rooms with some of the most interesting music fans around.
The Freak Mountain Ramblers are veteran performers packing decades of experience. FMR members have been core musicians of the Holy Modal Rounders, Golden Delicious, the Clamtones, Richard Cranium and the Phoreheads, Prairie Dogs, Swingline Cubs, The Trail Band, and The Fly By Night Jass Band.
"... Freak Mountain Ramblers aren't your typical country western band. Not only have they chucked the slick yippie-ki-yay good looks of contemporary C&W singers for the haggard couture of mountain men, their lyrics have bizarrely warped the genre's storytelling. One song starts as a fable about two fighting neighbors and picks up speed until they have doused each other with gasoline. Strangely addictive and disturbingly fun, the song is sung in sweet tones and set to a galloping swing." - Portland Mercury
website:
About Oregon Craft Beer Month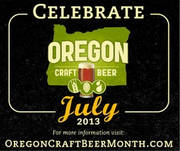 July is Oregon Craft Beer Month, a time to celebrate the many handcrafted ales, lagers, pilsners and stouts that McMenamins brews right onsite at many of our properties. So we're toasting this auspicious month with special beer events and tastings.
Oregon Craft Beer Month:




Oregon Brewers Festival:
Map & Directions
Tags for this Event:
Events:
McMenamins Celebrations
Beer, Wine, and Spirits
Music:
Blues
Groove/Jam
Americana
Property > Cornelius Pass Roadhouse
Related content (tags):