Living With Spirits:
10 Days in the Jungle with Ayahuasca
Sacred Journeys Film Festival
Saturday, December 1, 2012
6:45 p.m. |
$5 per film; $10 festival pass |
Minor with parent or guardian
Buy Tickets
Tickets on sale now!
About Living With Spirits: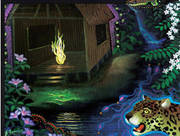 Those brave enough to drink ayahuasca will meet spirits and have visions of other worlds and realms. Peruvian shamans use this visionary plant brew as part of a dieta – a retreat in the jungle – where they receive insights on healing. Through the auspices of Peruvian shaman Don José Campos, filmmaker Michael Wiese undertakes a 10-day dieta and shares his extraordinary experience in this video diary-style documentary film.
"Michael Wiese is a psychedelic explorer's explorer. With honesty and humor, Living With Spirits reveals a rarely seen authentic Ayahuasca dieta, deep within the Peruvian Amazon."
—Tony Levelle, editor of The Psychedelic Explorer's Guide
"The film reminds me of what is pure and worthwhile about the sharing of the Ayahuasca mystery with modern consciousness. This is not entertainment, commercial, or the latest fad. This is beautiful and profound."
—Robert Forte, editor of Entheogens and The Future of Religion
About Sacred Journeys Film Festival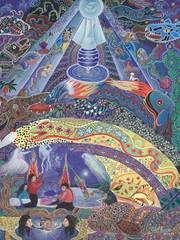 Michael Wiese
Michael Wiese is an American director, producer, and author. Over the last five years, Michael has been making these very personal sacred journey films in intimate settings in Tibet, Peru and Bali.
Festival website:
Map & Directions
Tags for this Event:
Movie Types > All Ages
Property > Mission Theater
Related content (tags):