In the heart of Oregon's wine country...
310 N.E. Evans Street
McMinnville, OR 97128
Local: (503) 472-8427
Elsewhere: (888) 472-8427
Contact Us
"What's in Your Watt? Consumers, Clean Energy, and the Cost of Carbon"
OMSI Science Pub McMinnville
with S.A. Anders, M.A.
6 p.m. doors; 7 p.m. event |
$5 suggested cover charge |
Minor with parent or guardian
About "What's in Your Watt? Consumers, Clean Energy, and the Cost of Carbon"
By the year 2025, at least 25% of Oregon's power will come from renewable sources of energy. In order to seamlessly integrate renewables like solar and wind onto our aging electrical grid, we must use all the tools and technologies that are currently available to us. This means implementing smart technology – which allows consumers to interact directly with the electrical grid – as well as cost effective energy efficiency techniques. Join S.A. Anders of the Cititzens' Utility Board of Oregon (CUB) for a discussion on renewable energy, modernizing our electrical grid, and the future of energy in Oregon.
The Citizens' Utility Board of Oregon (CUB) is a nonprofit organization founded in 1984 by Oregon voters. CUB's mission is to represent the interests of Oregon's residential utility customers in many different arenas, such as the Oregon Public Utility Commission and the Oregon Legislature. CUB is a unique independent non-profit whose role is to represent both consumers' wallets and consumers' values. Issues CUB works on include: maintaining just and reasonable utility rates for all; encouraging energy efficiency investments; monitoring low-income consumer protection; and actively promoting the use of clean energy resources. In its three decades of service, CUB has saved Oregon utility consumers more than $5.4 billion.
S.A. Anders joined the Citizens' Utility Board of Oregon in 2009, and has been instrumental in the development of new programs and projects for the organization. Most recently SA has been developing CUB's premier annual policy conference in partnership with the University of Oregon Law School. S.A. received her B.A. in the humanities from Berea College in Kentucky, and her M.A. in philosophy from the University of York in York, England. Originally from Tennessee, S.A. has traveled throughout the world and migrated to Oregon in 2008 to work in the non-profit sector. In her spare time, she serves with the Oregon League of Conservation Voters and the Smart Grid Consumer Collaborative, and hangs out with her dog, Rookie.
About OMSI Science Pub McMinnville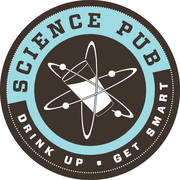 Quench your thirst and feed your head! Learn about cutting-edge topics in science and technology from leading experts, in an interactive, informal atmosphere where there's no such thing as a dumb question. Come early for dinner at the pub and to get a good seat.
Map & Directions
Tags for this Event:
Events > Family
Property > Hotel Oregon
Related content (tags):