Lola's After Party DJ'd by Denver Dalley of Desaparecidos
Denver Dalley
After Crystal show |
Free |
21 and over
After Desaparecidos rock out the Crystal join us in Lola's Room -- the band's Denver Dalley provides the tunes and Lola's bar offers the post-show food and bev's.
About Denver Dalley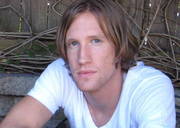 Denver Dalley is an accomplished singer-songwriter who got his start in Omaha, Nebraska.
Dalley collaborated with Conor Oberst of the band Bright Eyes in the politically charged indie rock band Desaparecidos. Dalley was the main songwriter while Oberst provided lyrics. The band released one album on Omaha-based Saddle Creek Records before going on hiatus in 2003. They have reunited once since, performing at the Concert for Equality in Omaha on July 31, 2010.
After the caesura of Desaparecidos, Dalley moved onto other projects, including Statistics- a successful electronic-tinged solo project, Intramural- a new project also influenced by electronic music, Two of Cups- a collaborative effort with Leta Lucy, and City Light- a project with Bay area Producer Nick Andre and Matthew Shaw.
Dalley performs frequently with Sean Tillman, playing guitar in Sean Na Na and bass for Har Mar Superstar; he toured as an instrumentalist with The Watson Twins in early 2009, and The Pink Spiders in the fall of 2008.
He has appeared on The Late Show with Jimmy Fallon and Lopez Tonight with Har Mar Superstar, licensed his music to such shows as Ugly Betty and ER, written music for several national and international commercials, and scored a feature length documentary called "America's Marine Aviators".
Map & Directions
Tags for this Event:
Property > Crystal Hotel
Related content (tags):