Wednesday, October 31, 2012
V/H/S (R)

"Beer, Burger, Movie" Night

9:15 p.m.

21 and over

$3 per person; $11.50 with beer & burger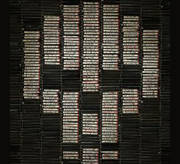 V/H/S (R)
A POV, found footage horror film from the perspective of America's top genre filmmakers. A group of misfits are hired by an unknown third party to burglarize a desolate house in the countryside and acquire a rare tape. Upon searching the house, the guys are confronted with strange videos and goings on.
"Beer, Burger, Movie" Night
Enjoy a beer, burger and the movie for $11.50 per person, 21 & over only.