Friday, November 2, 2012
7 p.m.

All ages welcome

Free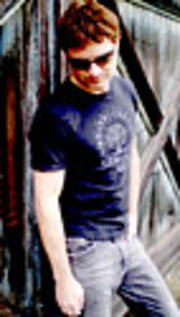 Brian Copeland Band
Pop-savvy Brian Copeland Band is one of Portland's favorite up and coming contenders. BCB boasts a well-rounded resume, including landing a coveted main stage slot at the Bite of Oregon and winning the regional finals of the Emergenza International Music Festival.
After the overwhelming regional success of their debut album Daffodil, the band returned to the studio with producer/engineer Josh Millman to record their critically acclaimed sophomore album, Velvet Crush, in 2006. Filled with powerful vocals and silky guitar hooks, this high-energy pop record not only showcases Copeland's musicianship but his songwriting and production chops as well.
Now, with a rotating cast of characters, an arsenal of new original songs, and sophisticated refinement to the sound, BCB is poised to make a big splash in the Northwest in 2008.
"Experiencing the Brian Copeland Band for the first time, we were inspired by Copeland's lyrics and his obvious positive and upbeat way of looking at life. Every musician in the band is excellent and impressive in their own right. Together they make a tight, cohesive unit that is at once charismatic and energetic. We can't wait to film them again!" - PDXposed
"The Brian Copeland Band...contains saccharine lyrics and pop orchestrations so sweet they'd leave Bigfoot a drooling, drunken beast." - Willamette Week
website: