Thursday, October 25, 2012
Northwest Film Center presents...

Hype! [1996]

Reel Music Festival

9 p.m.

21 and over

$9 general; $8 PAM members; $6 Friends of the Film Center
About Hype! [1996]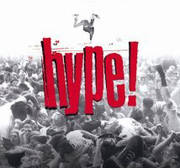 Twenty years ago, how did a few small bands from Seattle come to dominate the rock world and make "grunge" a pop culture phenomenon? Hype! tells the story of Nirvana, Pearl Jam, Mudhoney, Soundgarden, Girl Trouble, Supersuckers, 7 Year Bitch, and other bands that conquered the radio waves and spearheaded the "grunge" scene. Pray's insightful and often wry take depicts a fertile musical community in which a distinctive sound and style grew largely because it was ignored, only to be brought down by opportunism, a devastating drug culture, and perhaps too many flannel shirts. Revealing (and often hilarious) interviews with bands and fans, producers and promoters, as well as key performances, offer fascinating insight into an influential period of music, and Northwest, history.
About Reel Music Festival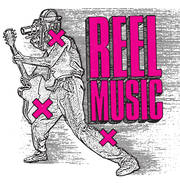 The Reel Music Festival showcases films that tell the creative, unexpected, and sometimes transformative origins of sounds so infused in our experience. We hope that our annual celebration of sound and image, and music and culture, offers something that will perk your curiosity, warm your soul, and send you scouting for new, and renewed, discovery – whatever your musical tastes.
Northwest Film Center website: