Saturday, November 3, 2012
Marca Luna

Volifonix

Frame By Frame

9:30 p.m.

21 and over

$8 advance, $8 day of show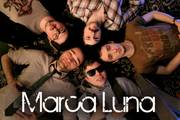 Marca Luna
Some say that certain things in this world were not born into existence as most things are. They have just always been so. Forces that move us, drive us, and leave us yearning for more. Yet there is one force that demands to be reckoned with, to stand out from the rest. That force is Marca Luna.
Singers Devan Waterhouse and Marcus Glaze soulfully tell their stories with captivating vocal harmonies and catchy hooks, while the melodic undertow that is Kyle Woody's guitar playing glues the band together with his weightless technicality. Drummer Aaron DeRosso and bassist Chris Ficht drive the sound with perfect synchronicity and style with heavy grooves, swagger and snappy beats. Marca Luna doesn't just believe in performing but entertaining! With energy, antics, and a psychedelic, blinding light show production. It's not just a show, but an experience you can't miss!
Myspace Page:




Facebook Page: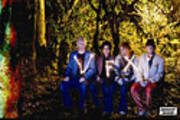 Volifonix
Two brothers, two others... an unexpected rock/soul wildfire from the woods of the Pacific NW...Volifonix is a funk-fried rock band that originated in unlikely Oakland, Oregon with brothers drummer/vocalist Blake and guitar/vocalist Trevor Forbess. Two bros in voice form an alliance with Elijah Medina after hearing him playing bass at rural Sutherlin High School...the band of three promptly moved to free-art epicenter Eugene Oregon where they meld styles with University of Oregon student and fellow sonic spelunker Joe McClain. Result: artistic freedom with no bounds and pure muso-theoretical kung fu served up with a muscley groove. VFX elevates style to the highest always within the spirit of well-crafted songmanship and the all-important jam. Reckless yet focused? crazy yet smooth. Volifonix is the true sage of its form with a hair-on-fire, original approach to the pop/rock/funk/junk genre. WARNING: heavy timber. http://www.myspace.com/volifonix
myspace: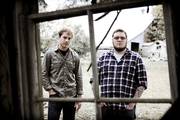 Frame By Frame
Chris Margolin and Matt Kebbe have found success crafting the sound of Chris Margolin & The Dregs. They've played sold out shows at some of the biggest venues in Portland, opened for national acts, and created quite the buzz in the Portland music scene.
Frame by Frame was born out of a need to build upon their previous sound. With solid dynamics, poignant lyrics, driving harmonies, and the back-and-forth hook-laden guitar work of Margolin and Kebbe, Frame by Frame is ready to take the music scene by storm.