Saturday, October 6, 2012
10 a.m. 'til late

All ages welcome

Free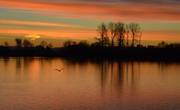 Birds & Beer Celebration
McMenamins releases its inaugural Fernhill Pale Ale in October to celebrate the fall return of migratory birds to Fernhill Wetlands. This event is ideal for the whole family, with expert-led tours of Fernhill Wetlands both morning and afternoon, presentations at the Lodge in between, and a free concert in the evening. Tours and presentations are free of charge. Fernhill Wetlands tours begin in the public parking lot at the wetlands on Fern Hill Road south of Highway 47.
** SCHEDULE OF EVENTS **
10 a.m. 'til 11:30 a.m. · Fernhill Wetlands birding tour by John Rakestraw
Birding Oregon author/guide John Rakestraw will lead a tour Fernhill Wetlands with Fernhill Wetlands Council president Eric Brattain. Clean Water Services staff will talk about the construction of natural treatment wetlands and other enhancements that have changed the landscape for the better at Fernhill Wetlands. Details at johnrakestraw.net and johnrakestraw.net/classes-and-workshops.

12 noon 'til 4 p.m. · Grand Lodge's Alice Inkley Room
Come for lunch and taste Fernhill Pale Ale, McMenamins' beer special of the day! At 1 p.m., 2 p.m. and 3 p.m.
Fernhill Wetlands Improvement and Water Reuse Project: a worldwide showcase for natural treatment wetlands and creating habitat for wildlife and people
Voices of Fernhill Wetlands Videos: community leaders talk about their love for the wetlands
Friends of Fernhill Wetlands is starting up again and needs you!
4:30 p.m. 'til 6 p.m. · Fernhill Wetlands tour by Mike Houck
Wild in the City co-editor and executive director of the Urban Greenspaces Institute Mike Houck will lead a tour of the wetlands with Clean Water Services deputy general manager Diane Taniguchi-Dennis and Fernhill Wetlands Council President Eric Brattain. More information at theintertwine.org and audubonportland.org.

7 p.m. · Grand Lodge
Enjoy dinner, Fernhill Pale Ale and at 7 p.m. a free, all-ages concert with Jon Koonce.