Thursday, October 11, 2012
Wordstock Fest Opener: Poets Slam Wordstock

Featuring two-time national poetry slam champ Anis Mojgani, master slammer Eirean Bradley and a crew of state poets

6 p.m. doors; 7 p.m. show

Minor with parent or guardian

$9.95 general admission
Slam is the sport of poetry. A game of words, a wide-open field where new ideas and innovative forms collide before the enthralled spectator. Join us for Wordstock's kick-off with two time national poetry slam champ Anis Mojgani, master slammer Eirean Bradley, and a crew of state poets vying for the crowd's winning applause in a six-round slam.
Two of this year's powerhouse topics at Wordstock, sex and dystopia, equip our word-start opponents with grand slam fodder. Lust, pessimism, tenacity, rhythm, wit and precision battle it out to see who reigns supreme in the duel of the Wordstock ages.
Parental Advisory: All ages are welcome; however, this event will include adult themes and language. Parents are encouraged to make attendance decisions for minors accordingly.
While attending the Wordstock Festival and Book Fair, your image or voice may be recorded. Attendees relinquish any right, ownership or claim over such images and recordings when used for Wordstock promotion.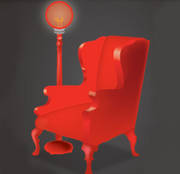 Wordstock Fest Opener: Poets Slam Wordstock
Wordstock is a literary art and education non-profit that celebrates and supports writing in the classroom and in the community. Our mission is to use the power of writing to effect positive change in people's lives.
Our literary arts and education programs include Wordstock for Teachers, a professional development program for K-12 teachers that trains them to change the way they teach writing; Wordstock for Kids, our creative writing instruction program for students that works in the Portland Public Schools; an annual series of skill and knowledge workshops for practicing writers, called Wordstock for Writers; and an annual weekend showing of movies adapted from literary works, called The Wordstock Book-to-Film Festival.
Our flagship program is our annual book and literary festival in Portland, by far the largest such event in the Northwest, known nationwide as Wordstock. We believe showcasing the artistic accomplishment of contemporary writers at our festival is one of the most compelling examples of writing's power that we can provide. Although it only began in 2005, Wordstock is already the largest celebration of literature and literacy in the Pacific Northwest, and is one of the largest festivals of its kind in the nation.
Wordstock schedule:




Wordstock website: