Saturday, October 27, 2012
Halloween at Wilsonville Pub

Music from Reverend Hammer

All day! Music begins at 8 p.m.

All ages welcome

Music is free
After the kiddos have finished their local trick-or-treating and before they come off their sugar highs, bring them to our place for a hearty meal (and perhaps a pint or two for the grown-ups). And we'll have live music in the Old Church by Reverend Hammer, as well.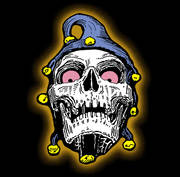 Halloween at Wilsonville Pub
Come in costume to celebrate the spookiest of holidays... Some of our spots are said to be haunted, with guests claiming to have experienced paranormal activity. Or perhaps it's just the Hammerhead talking. You be the judge.
Check out photos from previous Halloween festivities!: