Friday, October 19, 2012
Powell's Books and Literary Arts present

David Byrne & Carrie Brownstein in conversation

7 p.m.

Minor with parent or guardian

$34; includes a copy of Byrne's "How Music Works"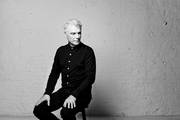 David Byrne & Carrie Brownstein in conversation
David Byrne is a Scottish-born musician and artist, best known as a founding member and principal songwriter of the American new wave band Talking Heads, which was active between 1975 and 1991. Since then, Byrne has released his own solo recordings and worked with various media including film, photography, opera, and nonfiction. He has received Grammy, Oscar, and Golden Globe awards and has been inducted into the Rock and Roll Hall of Fame.
Carrie Brownstein is an American musician, writer, and actress, best known as a guitarist and vocalist in the band Sleater-Kinney. Since 2010 Brownstein has sung and played guitar for the band Wild Flag. Brownstein stars with co-developer Fred Armisen in Portlandia, a sketch comedy show which began airing in January 2011 on the Independent Film Channel.
Ticket price includes admission and a copy of How Music Works. Books will be distributed at event. Tickets are also available at the Bagdad Theater, the Crystal Ballroom, and Edgefield.