Saturday, October 6, 2012
Oktoberfest at Hotel Oregon

The Twangshifters

Mark Alan

Pagan Jug Band

The Wild Yodeler & The Polka Queen

All day; music starts at 2 p.m.

All ages willkommen! (except Cellar Bar)

Free
It's like a little piece of Germany, right here in the Pacific Northwest! Join fellow fans of the old country for live music, food and drink specials and a general feeling of merriment and conviviality.
** SCHEDULE **
Free & all ages (unless noted) 
In the Paragon Room
2 p.m. 'til 4 p.m. · The Wild Yodeler & The Polka Queen (Balkan Americana)
4:30 p.m. 'til 6:30 p.m. · The Pagan Jug Band
In Mattie's Room
7 p.m. 'til 10 p.m. · The Twangshifters (Rockabilly)

In the Cellar Bar (21 & over)
7 p.m. 'til 10 p.m. · Mark Alan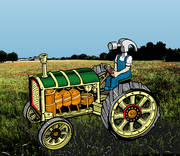 Oktoberfest at Hotel Oregon
When you imagine Oktoberfest, what comes to mind? Oom-pah bands, loads of beer, bratwurst and hamburgers and more! One and all are welcome to participate in the German celebration that is Oktoberfest! Begun as a wedding party for Germany's Crown Prince Ludwig and Princess Therese in 1810, today Oktoberfest is celebrated all over the world with music, singing, dancing, beer, food and revelry.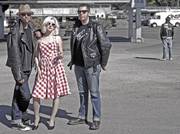 The Twangshifters
On a dark night in October of 2009, The Twangshifters played their first few notes together in a dark barn somewhere behind Hillsboro, Oregon. The barn promptly imploded, and once they climbed out of the wreckage, they realized that nothing could contain them. They've been rocking the Pacific Northwest ever since -- the show gets bigger and brighter every time. From Portland to Salem to Seattle -- not to mention the whole darned globe via a live internet broadcast for the "30 Hour Day" event from Portland's Pioneer Square, the Twangshifters have hit the Pacific Northwest scene with a mighty sound and fury, and are showing no signs of letting up.
Facebook:




Website: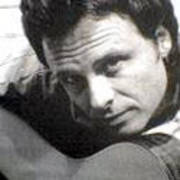 Mark Alan
" ... recalling a favorite boyhood memory, he says that he would lie between the rows of a freshly plowed field, the dark, sun-warmed earth to his back, just as the cool of dusk began to settle over the heartland. His music is rooted in that fertile soil and from time to time it seems to beckon the solace of some vast horizon."
Mark Alan first heard the sounds of country, rhythm & blues and gospel music as a child, growing up in rural Colorado and Kansas. There were 'Indian' pow-wows and church choirs singing. At night he could hear the seemingly endless din of cicadas outside his window - or a pack of coyotes roaming nearby, yipping at the wail of a passing freight train. There were formative years in the shade of tall cottonwoods and summer-times spent wandering the farm, but Mark's family would eventually move on, to the outskirts of Denver. So it was there, in a culturally desolate, suburban environment that he would spend the majority of his adolescence - his saving grace, a small 'record store' in Boulder, a pair of headphones and a stack of well-worn LP's. Listening to soul, folk/rock and jazz records served as tutelage and before long he was making a name for himself and establishing a reputation as a gifted singer/songwriter.
Mark moved to Eugene, Oregon just a few years later, where he continues to garner high praise, performing consistently throughout the northwest, on college campuses and as an opener for the likes of Ray Charles, Joan Baez, Robert Cray and Kelly Joe Phelps. The inheritance of voice and place makes for a powerful union.
Though acoustic in nature, Mark's music is strangely expansive - it's original in sound, soulful and groove oriented. His presence is warm and unpretentious. Poetic, yet simply profound, here's someone doing what he's supposed to do. He performs with that conviction night-in and night-out. When you see him, when you hear him at work, you'll understand why people are talking to their friends, about 'the real' Mark Alan.
myspace:




website: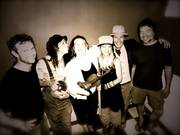 Pagan Jug Band
Longtime Portland folk troubadours Chris "Zydeco Skeeter" Miskow and Pat Buckley have revived the band they originally founded back in 1993. The Pagan Jug Band's current incarnation features an all-acoustic lineup of banjo, dobro, accordion, fiddle, guitar, upright bass and percussion, deftly mixing straight-ahead bluegrass, folk and country blues, and Louisiana Zydeco. The material is drawn from a variety of classic country, folk and roots sources, along with a large body of original songs.
"Their songs are packed with drunkenness and sex and the wages of sin, the musicians have the look of men once involved in bloodsport, but they have rather little to do with any organized religion. Organization itself, they have something of a problem with... they perform most every type of music, from bluegrass to Celtic to old-time funk and beyond, with an infectious vigor and memorable form... More bands should be like this." - Willamette Week
website: