Sunday, November 4, 2012
Lunasa

Colleen Raney with Cary Novotny and Johnny B. Connolly

5:30 p.m. doors, 6:30 p.m. show

Minor with parent or guardian

$25 advance, $25 day of show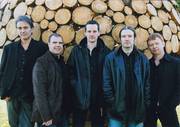 Lunasa
The Story So Far ...
January 2011
Musical revolution rides in on the back of rhythm. Consider bebop's loosening of swing's 4/4 stranglehold; Elvis Presley's interjection of r&b swagger into hillbilly pop; the Beatles fusion of backbeat and songcraft. Similarly, rhythm - their ingenious application of it, and their clear mastery of it - has made Lúnasa the single most influential and innovative band performing Irish instrumental music today. What Lúnasa has accomplished in their now decade-plus career has deeper precedent in jazz and progressive bluegrass, and has made them entirely unique in Celtic circles. Simply put, Lúnasa welds the ancient soul of traditional instrumental Irish music to a new rhythmic framework, one which breaks down the barrier between soloist and accompanist and creates a dynamic polyphony that preserves the dignity of their sources while fiercely thrusting them into the modern age.
From day one, the double bass of Trevor Hutchinson has been the band's fulcrum. The presence of more young Irish bands featuring the double bass - a relative stranger to the genre - is testament to Hutchinson's commanding presence on the instrument and his ability to invent an integral role for it where once there was none. Previously with the Irish roots-rock band the Waterboys, Hutchinson first met future Lúnasa guitarist Donogh Hennessy in the band of accordionist Sharon Shannon - herself no stranger to innovation. Hennessy's peerless playing carries with it both drive and sensitivity, acting almost as a drummer, sympathetically stating the pulse while providing a shifting harmonic undercurrent around Hutchinson's monolithic lines.
Lúnasa began to take shape in 1996, when Seán Smyth, an all- Ireland champion on both fiddle and whistle, joined Hutchinson and Hennessy for a series of trio gigs in Scandinavia. Sensing an immense potential in this core lineup, they returned to Ireland and toured with Mike McGoldrick (flutes, whistles, pipes) and John McSherry (pipes, whistles). "That was a very exciting time for me," says Smyth in retrospect. "I had always dreamt of a line-up of fiddle, flute and pipes, and when the band came together and did those early shows combining the fiddle, flute, and pipes with Donogh and Trevor, I was thrilled - from the first notes..."
With an Australian tour on the horizon in early 1997, they set about playing a series of Irish pub dates as Seán Smyth and Friends. These early dates not only cemented their arrangements and basic sound - they also provided live recordings that formed the basis of their self-released, self-titled debut album, which was eventually released in October, 1997. In February of 1997, at the Blue Mountains Festival in Katoomba, outside of Sydney, Australia, the band played its first performance as Lúnasa, a name derived from an ancient Celtic harvest festival held in honor of the god Lugh, patron of the arts. The lineup that day was Hennessy, Hutchinson, Smyth, and a new and crucial addition, virtuoso flautist Kevin Crawford. "We went down a bomb," Donogh Hennessy recalls. "Then word of mouth spread very fast and soon nearly all the gigs were sold out." "At first, we went to Australian for a bit of fun," says Smyth. "It has lasted for ten years...that is what really amazes me."
Lúnasa - the band and the album - were an immediate sensation. Greatly influenced by the Bothy Band, the fiddle, flutes, and pipes wrapped around each other, balancing on a knife's edge between precision and abandon. Instrumental roles were exchanged and redefined, with pipes and whistles pulling back and offering harmonies while the rhythm section surged forward. Dynamics emerged as a potent weapon in Lúnasa's arsenal, augmenting their rhythmic shifts with breathtaking changes in volume and intensity. The static soloist-plus-rhythm clichés that had dominated so much of Irish music dissolved. In an oft-repeated review, the venerable publication Folk Roots declared their first album "moving, pulsating, and thrilling to the very marrow."
Lúnasa harnessed the momentum from the first album (which was reissued in expanded form by Compass Records in 2001), dazzling any audience put in front of them. Not since the newgrass revolution of the late '70s and '80s had fans, critics, and musicians alike been so startled by an act's bold interpretation of traditional music.
In what proved to be a pivotal endeavor, 1998 found Lúnasa embarking on a second tour of Australia. "Mike had become unavailable," Kevin Crawford recalls. "So Seán phoned me and asked if I would play flute again for this tour. It was on that trip we really started to experiment. A lot of ideas came together that, coupled with the audience reaction, gave us the shot in the arm were needed."
"It became obvious," reflects Trevor Hutchinson, "that we should give the band a serious go. I felt that there was enough momentum behind the band and goodwill from the audiences to give up the other work we were doing and concentrate entirely on Lúnasa."
1999 brought a deal with Green Linnet Records, then one of the premier outlets for modern Celtic music. The first album to result from the agreement, Otherworld, proved to be the band's biggest artistic challenge to date. With Mike and John splitting the piping duties, Lúnasa's first full-on studio album was the product of a great deal of experimentation as the band searched for a way to utilize the studio to focus their energies and bring out varying facets of their sound. The result of their toil was a critical and commercial success, an album that firmly established Lúnasa as a force to be reckoned with.
April of 1999 saw the addition to Lúnasa of piper Cillian Vallely. "We did a few gigs with Mike and John dividing the piping," Kevin Crawford explains, "and as the year progressed, Mike did more piping gigs than John. But we needed someone who could commit all of their time. We needed a full-time piper and that's where Cillian came on board."
"It was a big challenge," says Cillian Vallely of joining, "but I knew my natural piping style fitted into what they were doing and what they wanted. The first few months was simply a matter of playing my version of the existing pipes and whistle parts. We soon began to come up with music for the new line-up, and we integrated the new stuff gradually until the point where it was nearly all new music, and I was playing my own parts..."
Cillian made his recording debut with Lúnasa on The Merry Sisters of Fate, released in 2001. Further pushing the boundaries of their music, the album included a range of guests contributing electric guitar, piano, percussion, harmonium, and clarinet. The expansiveness of the band's vision insured that the additional instrumentation enriched and never overwhelmed the proceedings. Dave Odlum, of the Irish rock band The Frames, collaborated on the production of several tunes. The Merry Sisters of Fate was enormously well-received, with Mojo crowning the band "the new gods of Irish music." Lúnasa toured the United States with Mary Chapin Carpenter and Ireland with Ladysmith Black Mambazo, in addition to visiting Australia, Israel, Austria, Scandinavia, France, Ireland, and the UK.
Their first album recorded outside of Ireland, Redwood was mostly cut in 2002, during two weeks in between tours, at California's Prairie Sun Studios. After two albums that were decidedly (and expertly) studio-crafted, the band set up in one room, and attempted to record live as much as possible. The recording of Redwood coincided with their departure from Green Linnet and the next phase of the Lúnasa's journey.
Lúnasa now channeled their energies increasingly into live performances which, in 2002 and 2003, were ever more edgy and riveting, scaling back on some of the more lush elements of the band's sound and delighting in exhilarating, propulsive energy. Three separate US tours and a much-covered appearance at Glasgow's Celtic Connections festival in 2003 confirmed their standing among the giants of modern Irish music, while that summer saw them awarded the Coup de Coeur Miroir prize for their performance at Quebec City Summer Festival, where they appeared alongside Bruce Cockburn, Rosanne Cash, Daniel Lanois, Billy Bragg, Bob Geldof, and more.
In December of 2003, Lúnasa retreated to Kinnitty Castle in Ireland to record. Whereas Redwood simulated a live performance by having the band record in one room together, what became 2004's The Kinnitty Sessions took the experiment one step further by bringing in an invited audience of friends and associates and recording live in front of them. With the Green Linnet period behind them, the fiery, cathartic Kinnitty Sessions opened a new chapter in the band's career, and was their first release for the maverick Compass Records label, based in Nashville, Tennessee. From the stark artwork (a black and white band photo, as opposed to the trademark swirling, luminous graphics of the previous covers) to the bold performances therein, the album is the sound of a band reborn. On "Punch," included in this anthology, they even revert to the three-man lineup of Hennessey, Smyth, and Hutchinson that first inspired them to pursue their revolutionary take on Irish tradition.
The Kinnitty Sessions proved to be the last Lúnasa album to feature Donogh Hennessy, who left at the end of 2004 to pursue other musical opportunities. The recently re-energized Lúnasa replaced him with the versatile, gifted Paul Meehan. "I had been a fan of the band's music for a long time," says Meehan. "But it wasn't until I began to perform with them that I realized quite how complex the sets were, how much emphasis they put on arrangements and the professionalism of their delivery at live shows. Yet the music is open-ended enough to allow your own interpretation to come through."
Meehan appears on 2006's Sé, which the band describes as their most experimental album yet - combining the intensity of the Kinnitty project with a remarkable sensitivity to textures and tonalities, produced and mixed by Trevor Hutchinson. Writing about Sé (Irish for "Six") in the Irish Times, Siobhan Long could have been describing the band's overriding ethos when she proclaimed "Lúnasa have embarked on another journey, full of hairpin bends and vertiginous peaks, fuelled by an insatiable appetite for reconnoitering routes previously uncharted."
In 2008 the band decided to capture the story of the band so far with the aptly named, The Story So Far. Compiled by Trevor Hutchinson, this compilation looks back on ten years of innovation and experimentation, a decade which found the band's flame of creative brilliance never eclipsed by personal and professional challenges, line-up changes, or record company politics. Heard in succession, these well-chosen selections trace both a consistency of vision and a willingness to grow. "While the band certainly has its own sound and its own unique take on Irish music," Cillian Vallely explains, "throughout the six albums, that sound and the arrangements have constantly evolved. There's still a desire and ambition within the band to keep the music moving forward. The Story So Far... is only a mile-marker on a longer voyage."
To prove his point, Lúnasa celebrated the arrival of a new decade with the 2010 release, Lá Nua (Irish for 'new day'). Lá Nua's release followed a 4-year gap between newly recorded albums and, having undergone the same creative rigours as all Lúnasa albums, it was well worth the wait. There was a greater content of new composition than ever before, possibly encouraged/inspired by the recording location, the ancient pagan settlement of Bavan Co. Louth.
The Irish Echo (USA) ranked Lá Nua #2 in its Top 10 Traditional albums of 2010. Earle Hitchner noted "Lúnasa's capacity to keep surprising makes their sound unreplicable." The band won another major international acknowledgement in 2010 in the LIVIES (liveireland.com) awards. They were named Performers of the Decade.
So...which one of you is the singer?
Lúnasa was always conceived as an instrumental outfit - a decision which some initially thought would put them at a disadvantage. But artistically, critically, and commercially, it proved to be a boon - as the band's skill and musicality quickly disarmed any potential naysayers.
"The notion of adding a singer never really took hold," explains Trevor Hutchinson, "although we have worked with a few over the years. It's something that has been very rarely suggested by anyone who has seen the band perform live...In a way it makes us work that bit harder to communicate the music. It's certainly more challenging to perform without vocals and I think it has contributed to the sound and identity of the band."
But we're big in Japan...
"We were told we can't tour Japan without a singer," says Seán Smyth, "but Yoko Nozaki took us on, and that worked right from the start! Japan was something else." The immediate and vociferous reception to the band's music in Japan, which they first visited in March of 2000, was proof of their music's universal appeal.
"Because there are no words in our sets, there are no language barriers," Smyth told the Wall Street Journal, "so Japanese audiences got right into our music."
"It was a more natural build in the rest of the world - we did gigs and steadily built an audience," explains Kevin Crawford. "Japan was insane straight away...it was the one time, right away, where we felt like we were the Beatles or something! We've never seen an audience so elated and elevated...on the last trip I did some teaching, and I was blown away by the fact that they were interested in the deeper meaning of the music, not just the commercial elements."
"And," adds Trevor Hutchinson, "the food isn't bad too!"
"They are probably the Irish band with the biggest record sales here in Japan, next to Chieftains," says Nozaki, of the Japanese distributor and retailer The Music Plant. "I still remember vividly when I first heard them live - a sonic landscape; sparks, lifting us up and helping us remember that we are living. With their music, the world is a better place."
Legendary Irish Fiddler Kevin Burke on Lúnasa:
The words "contemporary" and "traditional" would at first sight appear to be directly in conflict with each other yet both words are necessary when talking about the music of Lúnasa. Maintaining the unique, intimate qualities of a musical tradition while at the same time meeting and fulfilling the demands of the contemporary music world is a difficult juxtaposition to achieve yet Lúnasa have managed to accomplish exactly that. Since their inception the band's enthusiasm and professionalism together with their musical integrity and skills have continually produced performances and recordings of a dazzlingly high quality...
Kevin Burke, Portland, Oregon (August, 2006):
Lúnasa's career has so far spanned almost a decade and throughout that time, through personnel changes and the rigors of the road, the band has remained undeterred from the pursuit of excellence within the traditions of their chosen music. This wonderful career is still a work in progress. Music lovers everywhere can be thankful that we are many years away from seeing "The Definitive History of Lúnasa" as there are yet many, many more chapters to be written...
Website: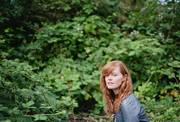 Colleen Raney with Cary Novotny and Johnny B. Connolly
Musicians don't come with much more history in the craft than Irish singer Colleen Raney. She's been singing traditional music for more than two decades, and has been immersed in America's Celtic music and dance scene for over three. Rarely is an artist as deeply entrenched in a musical niche as Colleen Raney able to present centuries-old music with an eye toward current and future listeners outside of the genre. By adapting and developing her voice, at turns lullaby-soft and intensely powerful, and by surrounding herself with a constantly-evolving ensemble of the best musicians the Northwest has to offer, Colleen manages to credit her background and stake claim as a serious presence in contemporary Celtic music.
website:




Facebook: