Come have fun in school... for once...
5736 N.E. 33rd Ave.
Portland, OR 97211
Local: (503) 249-3983
Elsewhere: (888) 249-3983
Contact Us
St. Patrick's Day Celebration at Kennedy School
Freak Mountain Ramblers
Casey Neill Band
Hanz Araki & Kathryn Claire
Jig Jam Irish Family Hooley
plus a "Hall Pass to Irish Whiskeys"
All day; music begins at 11 a.m. |
Free |
All ages welcome
Join us for a celebration of our favorite holiday! Try our special "Hall Pass to Irish Whiskies" – $15 for 15 sample tokens! Don't miss the release of this year's "Devil's Bit" whiskey along with all the great beverage and food specials like Irish Stout, Irish coffees, Irish Stout glazed lamb chops, Corned Beef & Cabbage, Irish Reubens, Irish Pub Salad and more!
*** SCHEDULE ***
All events are free and all ages welcome
Listen for a roving bagpiper during your visit!
Saturday, March 17, 2012
11 a.m.: Hanz Araki & Kathryn Claire @ the Courtyard Pub
1 p.m.: Jig Jam Irish Family Hooley, featuring Murray Irish Dancers @ the Gym
4 p.m. 'til 7 p.m.: Balloons & Face Painting for the kids · Roving
4 p.m.: Casey Neill Band @ the Gym
5:30 p.m.: More Irish Dancing! @ the Gym
5:30 p.m.: Free Movie: The Secret of Roan Inish @ the Theater
6 p.m.: Pipe Band · Roving
7 p.m.: Freak Mountain Ramblers @ the Gym
7:45 p.m.: Free Movie: Waking Ned Divine @ the Theater
9:45 p.m.: Free Movie: Leprechaun @ the Theater
About Hall Pass to Irish Whiskeys
4 p.m. 'til 8 p.m. · 21 & over @ Boiler Room
Pass is $15 and includes 5 tokens and an Irish Coffee
| | |
| --- | --- |
| Black Bush Irish | Bushmills 16 Yr Single Malt |
| Bushmills Irish Whiskey | Bushmills Single Malt (10 yr) |
| Connemara Irish Whisky | J. Power & Son Irish Whiskey |
| Jameson Gold Reserve | Jameson Irish Whiskey |
| Jameson Irish Whiskey 12 | Jameson Irish Whiskey 18y |
| Kilbeggan Irish Whiskey | Kilbeggan 15 Yr |
| Knappogue Castle | Michael Collins Irish Whiskey |
| Midleton Irish | Red Breast 15 Yr Irish Whiskey |
| Redbreast (12 Yr) | Tullamore Dew |
| Tullamore Dew 10 Yr Single Malt | Tyrconnell Single Malt Irish |
| Tyrconnell Port | Tyrconnell Madena |
| Tyrconnell Sherry | |
About St. Patrick's Day Celebration at Kennedy School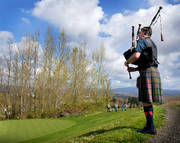 We do so love this particular holiday! At spots across the Pacific Northwest, we'll offer live music, bagpipers, McMenamins Irish Stout, Irish Coffee cocktails, leprechauns, Irish food specials and more.
Food and drink:
Irish Reubens
MacSleyne Irish Stew
McMenamins Irish Stout on tap
Irish coffees
See what's happening around our other locations...
About Freak Mountain Ramblers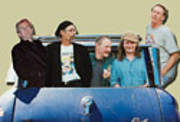 Portland's own Freak Mountain Ramblers bring a rollicking brand of rock 'n' roll, bluegrass, alternative country and country-blues to every show they play.
With a lineup including three members of the inimitable and notorious Holy Modal Rounders / Clamtones amalgamation of the '70s and '80s, Freak Mountain Ramblers has its roots in the underbelly of the alternative music scene that existed at that time, both in Portland and across the country. The Freaks have accumulated a loyal following in the Portland area by dependably creating beauty and bedlam at their live shows, and by producing CDs that successfully translate that energy and excitement to disc. Four lead singer/songwriters, each with a distinct character and approach to life and music, provide a dynamic show that packs the rooms with some of the most interesting music fans around.
The Freak Mountain Ramblers are veteran performers packing decades of experience. FMR members have been core musicians of the Holy Modal Rounders, Golden Delicious, the Clamtones, Richard Cranium and the Phoreheads, Prairie Dogs, Swingline Cubs, The Trail Band, and The Fly By Night Jass Band.
"... Freak Mountain Ramblers aren't your typical country western band. Not only have they chucked the slick yippie-ki-yay good looks of contemporary C&W singers for the haggard couture of mountain men, their lyrics have bizarrely warped the genre's storytelling. One song starts as a fable about two fighting neighbors and picks up speed until they have doused each other with gasoline. Strangely addictive and disturbingly fun, the song is sung in sweet tones and set to a galloping swing." - Portland Mercury
website:
About Casey Neill Band
Casey Neill has earned himself a large multi-generational following and a reputation for sharp songwriting and emotive performances. He has created a unique sound fusing country, punk, folk, traditional Irish, and bluegrass, with an indie rock sensibility. Over the last few years, Casey has busked with Pete Seeger in Grand Central Station, toured with Dead Kennedys frontman Jello Biafra, collaborated with many of the finest traditional Celtic musicians, and toured throughout the US, Canada, & UK. His 3 CDs on the Appleseed label have garnered rave reviews and widespread radio airplay on the cutting edge of the North American acoustic music scene.
website:
About Hanz Araki & Kathryn Claire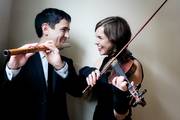 HANZ ARAKI: Flute player/singer Hanz Araki is the quintessential world music musician, performing a blend of traditional Scottish, Irish and English songs and instrumentals with fierce musicianship and an original approach. His journey began with traditional Japanese music and led to traditional Celtic, pop and rock. Channeling six generations of flautists, a cross-cultural tapestry is woven that never grows stale.
KATHRYN CLAIRE: Kathryn Claire has asserted herself in a new generation of traditionally-inspired musicians. Her violin-playing exhibits a technical grace which is matched only by her truly captivating voice and she possesses the rare ability to move seamlessly across genres. Her deep love and respect for traditional music has long been a driving influence and those roots can be heard in her own original music.
Map & Directions
Tags for this Event:
Events:
Holidays
McMenamins Celebrations
Music:
Americana
Blues
Groove/Jam
Property > Kennedy School
Related content (tags):