An escape into the extraordinary
3505 Pacific Ave.
Forest Grove, OR 97116
Local: (503) 992-9533
Elsewhere: (877) 992-9533
Contact Us
10th Annual Americana Music Festival
Mike Midlo & Friends
Ben Smith
Ants in the Kitchen
Jordan Harris
Kids' fun, camping and more!
5 p.m. Friday; 1 p.m. Saturday |
Free (camping $25 per day) |
All ages welcome
About 10th Annual Americana Music Festival
Two days of food, friends, and some fine Americana. What more could you ask for? (Also: Camping!)
FRIDAY, AUGUST 12
On the Regular Music Stage:
Jordan Harris · 5 p.m. to 6:30 p.m.
Ants in the Kitchen · 7 p.m. to 9 p.m.
At the Garage Door:
Ben Smith · 7 p.m. to 10 p.m.
At the Ironwork Grill:
Mike Midlo and Friends · 9:30 p.m. to 12 midnight
SATURDAY, AUGUST 13
On the Main Stage:
Devil Whale · 1 p.m. to 2:30 p.m.
Y La Bamba · 3:30 p.m. to 4:30 p.m.
Freak Mountain Ramblers · 5:30 p.m. to 7 p.m.
Langhorne Slim · 8 p.m. to 9:30 p.m.
On the Side Stage:
Old Yellers · 12 noon to 1 p.m.
Ashleigh Flynn · 2:30 p.m. to 3:30 p.m.
AgesandAges · 4:30 p.m. to 5:30 p.m.
Sassparilla · 7 p.m. to 8 p.m.
At the Garage Door:
Billy D · 7 p.m. to 10 p.m.
At the Ironwork Grill:
Mike Midlo & Friends · 9:30 p.m. to 12 midnight
For the kids:
Joe Mishkin "The Balloon Guy"; Facepainters; Stiltwalkers · 1 p.m. to 4 p.m.
The grounds for camping open on Friday afternoon, and all campers get access to the Grand Lodge's showers and other amenities, including the soaking pool, onsite bars, and more.
CAMPING INFO:
Campsites available Friday, August 12-Sunday, August 13.
Check-in: 3 p.m. · Check-out: 11 a.m.
Reservations can be made by calling the Grand Lodge at (503) 992-9533 (no online reservations).
$25 per campsite, per day · Families welcome
Campsite is 10x10 space located in Delia's Garden on the front lawn.
Campers must be 18 or older or accompanied by a legal guardian at all times.
Showers will be available for use, free of charge, in the Basement of the Grand Lodge.
Additional Rules:
No fires or grills · No cooking
No outside food or beverage allowed
No pets · No RV's or trailers or campers · Tents only
No amplified music (no boom boxes, stereos, portable speakers, etc.)
Camping only allowed in designated camping area
Please be respectful of lodging guests and neighbors
No fire arms · No fireworks · No illegal drugs
Quiet rule enforced after 10 pm
About Mike Midlo & Friends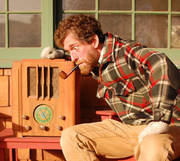 Mike Midlo plays American music; country stomps, barrelhouse blues, folk ballads, and old skool rockers. They're the kind of songs that have a good story to tell, a solid beat, and catchy sing-along choruses that you'll find yourself humming the next day.
Midlo is also the creative force behind the band Pancake Breakfast, a roots rock machine from Portland, Oregon. Known for their high-energy, audience-inclusive set, Pancake Breakfast has built a strong following by playing clubs, festivals, and campfires around the West. Their self-titled debut record was released in October 2010 along with several companion music videos.
I really like this band called Pancake Breakfast ... It's just this guy Mike Midlo and a cast of characters to back him up ... At the core of it is good songwriting ... every time I see them I feel like I'm peeking into somebody's living room while they're having a family sing along. --Carrie Brownstein, Fader Magazine Interview, January 2011
About Ben Smith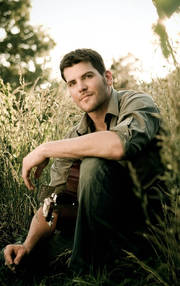 Ben Smith grew up in a small Texas town, worked on a farm, built a log cabin, and is an avid hunter and fisherman, but if someone walked up and told him, "You ain't country," Ben wouldn't really give a flip one way or the other. He was taught to be his own kind of man and is proud, and that is definitely apparent in his one-of-a-kind style of music, call it what you will.
Often described as a "Southern John Mayer" or a "country Jack Johnson" by those trying to define his music, Ben's songs tend to meld a down-to-earth, country attitude with the emotional depth and insight of the most poetic singer/songwriters. His laid-back sense of humor really puts his audience at ease as well.
A late-comer to music, the 6'5" Ben was a student and track athlete at Texas A&M University before he began writing songs and playing guitar, and had graduated with a Forestry degree before his musical style had truly solidified into what it is now. He had originally planned to just play music as a side hobby, but the ever-growing number of people dumbfounded at the fact that such a talented songwriter was only doing it as a side hobby prompted Ben to reevaluate his priorities. Now, Ben is a career musician and proud to be on this difficult but adventurous path.
website:




MySpace page:
About Ants in the Kitchen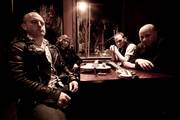 Ants In The Kitchen was formed in late 2010 by Geoff Metts (Western Aerial) on vocals and guitar and Dain Ryan (Stone In Love, Dirty Little Fingers) on bass. "We had played shows together in separate bands and had talked about how it would be fun to work on a project together," explains Ryan. "We came up with a great set of material we'd always wanted to play and decided to call some friends and start a band". Rounding out the lineup with Alex Shakeri on piano and Jolie Clausen (Carlton Jackson, Duffy Bishop) on drums, the group has developed a unique sonic brand.
Having played some of the biggest stages and festivals in the Northwest in various other bands, the members of Ants In The Kitchen perform with the swagger and confidence of seasoned pros. Their high energy set list includes a diverse collection of favorites ranging from Robert Johnson and Sam Cook to Tina Turner and the Rolling Stones. "We play a wide variety of songs but we put a twist on them that is all our own making it a cohesive collection.
For the Rock Of Ages event the band has called in a number of special guests to add to the excitement. "It gives us a chance to play music we love with people we like to work with and it raises the energy for everybody". Special guests include Brian Harrison on guitar, Doug Smith on sax and back up singers known as the 'Kitchenettes'. "We've got a big show planned and decided to go big with the instrumentation too.
About Jordan Harris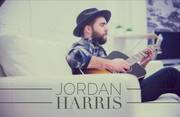 In any given setting, a striking performance can be expected from singer-songwriter Jordan Harris, who's on his way to achieving a reputation as a first class musician. Showing strong self-motivation to effectively build his name, Harris breezed into Portland, OR as a breath of fresh air freed from his small town youth. His dedication to the pop-rock sound began at age ten with the drums when the guitar and his voice soon followed and have continued to push him forward. Since first writing and recording his own songs in his late teens, he's embarked on a journey that's certain to present a wide range of opportunities. As a charismatic performer he's gathered a noble following both on his own and as lead singer for The Gentleman's Club, one of Portland's premier cover bands. Harris has received nominations as "Best Male Artist" of the Portland Music Awards, "Best Emerging Artist" of Deli Music Magazine and was selected for televised performances on ABC's "AM Northwest" and "America's Got Talent" filmed before a sold-out Paramount Theater in Seattle. Currently in production with award winning songwriter, Josh Schroeder, is Harris' debut EP, Young, chalked for a September 2011 release with a sixteen-city west coast tour.
"Harris' style is rooted in the acoustic sound… His versatile voice lends well to adopting a unique tone for each song." –Jessica Black (Oregon Music News)
Twitter:




Myspace:




Facebook:
Map & Directions
Tags for this Event:
Music:
Americana
Singer/Songwriter
Property > Grand Lodge
Related content (tags):