& Lola's Room
1332 W. Burnside
Portland, OR 97209
(503) 225-0047
crystal@mcmenamins.com
Crystal Hotel Grand Opening
M. Ward
Scott McCaughey
Corin Tucker Band
Charlie Gabriel & The Mel Brown Trio
Carl Smith and the Natural Gas Company
"Meet the Makers" distillery tasting
The Lord's Own Choir
Afterparty w/DJ Safi
Free events begin at 4 p.m.; M.Ward event: 8 p.m. doors, 9 p.m. show |
Free, except M.Ward show: $25 advance, $25 day of show |
All ages welcome except in Al's Den & Lola's Room
Buy Tickets
Tickets on sale now!
See complete schedule below.
About Crystal Hotel Grand Opening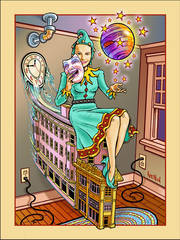 Join us for three successive nights of fun, merriment, music and more to celebrate the official opening of our newest historic hotel, our first in downtown Portland!
The building itself has had a long and incredible history since its construction in 1911. Throughout the past century, the site changed hands and names many times, offering a hotel, men's bath house and night club, among other uses.
The historic hotel will offer 51 lodging rooms, which includes the option to buy tickets to that night's performance at McMenamins Crystal Ballroom next door. The hotel will also house the Zeus Café, a Northwest café offering breakfast, lunch and dinner; Al's Den, featuring nightly live music and artist residencies; a subterranean saltwater soaking pool and more.
Join us these three nights for a party unlike any other in the history of McMenamins Hotels, Pubs & Breweries!
*** SCHEDULE ***
Tuesday, May 3
4 p.m.–7 p.m.: Charlie Gabriel & The Mel Brown Trio (at Ringlers Pub) · Free · All ages
5 p.m.–8 p.m.: Meet the Makers: Edgefield Distillery (at Al's Den) · Free
5:30 p.m.: Poison Waters (at Al's Den) · Free
7 p.m.: Scott McCaughey (at Al's Den) · Free
8 p.m.–10 p.m.: Carl Smith and the Natural Gas Company (at Ringlers Pub) · Free · All ages
9 p.m.: M. Ward, with Corin Tucker Band, The Lord's Own Choir, and other surprises (at Crystal Ballroom) · $25 per person · All ages
After the Crystal show: DJ Safi (at Al's Den) · Free
Wednesday, May 4
4 p.m.–7 p.m.: Charlie Gabriel & The Mel Brown Trio (at Ringlers Pub) · Free · All ages
5 p.m.–8 p.m.: Meet the Makers: Crystal Brewery (at Al's Den) · Free
5:30 p.m.: Poison Waters (at Al's Den) · Free
7 p.m.: Scott McCaughey (at Al's Den) · Free
8 p.m.–10 p.m.: Carl Smith and the Natural Gas Company (at Ringlers Pub) · Free · All ages
9 p.m.: M. Ward, with David Bazan, The Lord's Own Choir, and other surprises (at Crystal Ballroom) · $25 per person · All ages
After the Crystal show: DJ Sam Huff (at Al's Den) · Free
Thursday, May 5
4 p.m.–7 p.m.: Charlie Gabriel & The Mel Brown Trio (at Ringlers Pub) · Free · All ages
5 p.m.–8 p.m.: Meet the Makers: Edgefield Winery (at Al's Den) · Free
5:30 p.m.: Poison Waters (at Al's Den) · Free
6 p.m.: Tequila Tasting – Featuring Sauza and Tres Generaciones (in Lola's Room) · $50; reservations required · 21 & over
7 p.m.: Scott McCaughey (at Al's Den) · Free
8 p.m.–10 p.m.: Carl Smith and the Natural Gas Company (at Ringlers Pub) · Free · All ages
9 p.m.: M. Ward, with Doug Martsch, The Lord's Own Choir, and other surprises (at Crystal Ballroom) · $25 per person · All ages
After the Crystal show: DJ'd music from Doug Martsch (at Al's Den) · Free
A portion of the nights' proceeds go to GLAPN (Gay and Lesbian Archives of the Pacific Northwest)
About M. Ward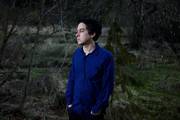 On his seventh album, M. Ward cements his reputation as one of America's most unique talents. Mention his name to any folk or guitar aficionado and you'll be met with an avalanche of praise.Over the past few years, he has found an ever-increasing and dedicated audience; his last three albums - Transfiguration of Vincent, Transistor Radio and Post-War, all released on the Merge label - have struck a singular chord among music fans. His deft guitar picking, bar room piano, and voice like drizzled honey have also made him a huge favorite of music critics.
In 2008, M. Ward was part of the duo known as She & Him, a project he began with Zooey Deschanel and whose debut album, Volume One, has enjoyed international success. M. Ward is also renowned for his intricate production work, having helmed not only his own releases but also Jenny Lewis' much-lauded Rabbit Fur Coat. He has collaborated with some of the world's best musicians including Cat Power, Norah Jones, Conor Oberst and Bright Eyes, Jim James of My Morning Jacket, and Neko Case.
MySpace:




website:
About Scott McCaughey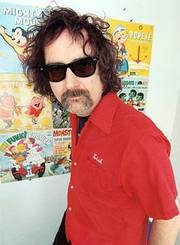 Legendary Seattle singer-songwriter (and leader of Young Fresh Fellows and The Minus 5).
From musicianguide.com:
Scott McCaughey has been at the center of Seattle's influential indie music scene for almost 20 years. McCaughey, with his dark curly hair, ever-present sunglasses, and eclectic musical taste, is a living and breathing expression of cool. Against the watery backdrop of Seattle with grunge rock about to explode onto the scene, McCaughey was standing on top of that city's alternative scene. McCaughey was almost ten years ahead of Seattle's grunge explosion that produced groups such as Nirvana and Pearl Jam. McCaughey has played with members of Pearl Jam, Sonic Youth, NRBQ, Guided by Voices, the Posies, the Screaming Trees, Walkabouts, Presidents Of The United States Of America, the Smithereens, Robyn Hitchcock, and he has played with R.E.M. as their unofficial fifth member. Somehow, playing in the midst of grunge groups like Nirvana and Pearl Jam, McCaughey managed to emerge relatively unscathed from the angst-ridden whine that grunge spread across the world. McCaughey has always written music that he believed his friends would enjoy. He never made the mistake of taking himself too seriously like other hip and influential bands of the time.
About Corin Tucker Band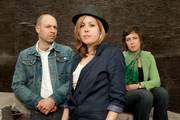 Corin Tucker Band's new record, 1,000 Years, began with the same surprise turn that started Corin Tucker's career back in 1991, ended Sleater-Kinney's 11-year year run in 2006 and inspired the punk-feminist rocker to redefine herself as a stay-at-home mom.
It was early 2009, and Tucker was performing at a benefit show in her hometown of Portland, Ore., airing out a couple of new songs. Another benefit -- and another pair of unheard tunes -- followed a few weeks later. The reaction from friends, fans and perfect strangers was unanimous.
"Everyone was saying, 'Oh, it'd be cool if you made a record'," Tucker recalls. "So I thought, Yeah! I should!"
A year and change later 1,000 Years reveals the one-time Riot Grrrl as she is nearly 20 years after she began her career: as a full-grown Riot Woman. Old enough to trace the complexities of adult life, love and family, but still young enough to know better.
Cue the wrenching rhythms and hard-angle melodies, the slashing guitars and wildly passionate vocals. Only now the hard edges come nestled in lush weaves of acoustic guitars, keyboards, interlocking percussion, even cellos and violins.
Which places 1,000 Years deep into Tucker's creative headwaters -- another addition to her 20-year catalogue of restless songs for restless spirits.
"That's the artistic, itchy personality," Tucker says. "You're constantly trying to do something different."
Tucker's own restless existence came into focus in idyllic Eugene, Ore., an emerald-hued college town whose population trends toward students, academics, hippies and loggers. Raised by a well-known research psychologist and his medical technician wife, young Corin grew up harmonizing along to her dad's folk guitar stylings. Dad's music always came laced with politics -- the elder Tucker found his greatest inspiration in the Pete Seeger songbook, and followed the modern folk tradition through Dylan and up to R.E.M. "They were like total children of the '60s," Corin says of her parents.
And their ideals found a new home in Corin, at least when it came to her sense of the connection between music, protest and the pursuit of social justice. So while she didn't quite take the time to learn guitar in her father's house, Corin's departure for Evergreen College in Olympia, Wash. kick-started her musical ambitions. Something was going on, and she knew exactly what it was.
"There was a music scene up there, this whole riot grrrl revolution, and I wanted to be a part of it."
Every town in the Pacific Northwest had its own punk bands, clubs and scenes. But in the Olympia of the early '90s the most exciting bands were by, for and about women. Bikini Kill, Team Dresch, dozens of others. Some were gay, some were straight, some were in college and some were working class. Some could really play and some really couldn't (yet), but nothing could overwhelm what they had in common: the burden of being a woman in a male-dominated society. The music that emerged - fast, jagged, full of fire - gave full voice to a community of women whose feminist theory was loud enough to rattle the windows and shake the ceiling.
Riveted by the sound, Tucker became a regular at riot grrrl shows. She met and hung out with the women and knew that in their ass-kicking communitarianism she'd found precisely what she'd been looking for. "We were like, I can do it! Watch me!," Tucker says. "We were all these big talkers who were full of bravado." By the end of the spring Tucker told her friends that she was in the process of forming her own all-woman band, Heavens to Betsy. "I came up with the name and stickers and the whole thing," she says. The only thing Tucker had put off doing was writing any songs and inviting someone else to join the group. Nevertheless, when a college friend, Michelle Noel, called to invite Heavens to Betsy to zip back to Olympia to play the women's night of the International Pop underground festival being held there, she didn't blink. "I said okay, and started writing songs."
Tucker recruited Tracy Sawyer to play the drums and bass, while she projected her own powerful vocals and rudimentary-but-growing guitar chops into songs that took on the world with a slashing intensity. "You tell me to calm down," Tucker snarled in the anguished love song, "Me and Her." What's your fucking problem?"
Heavens To Betsy had no problems whatsoever. Accepted immediately in the top rank of Olympia's riot grrrl bands, Tucker and Sawyer rode their distinctively raw songs (and Tucker's rocket-powered vocals) into, and then beyond, a litany of new musical horizons. A 7-inch single came first, then a full-length album. Critics swooned, fans flocked to shows in far-flung cities. Barriers trembled, then collapsed. Still, no band lasts forever, and by 1994 - also the year Tucker graduated from Evergreen - Heavens to Betsy had run its course.
But Tucker's music career was just getting started. She had already started jamming with another Olympia singer/guitarist, just for fun. And once Tucker and Carrie Brownstein played a few experimental shows they both knew they had found a uniquely powerful partnership. "We could just tell," she recalls. "It just blossomed into a whole new band."
Named for a nondescript road near Olympia, the duo at the core of Sleater-Kinney picked up a drummer, Lora McFarlane, in Australia (where they'd gone to hang out with some far-flung friends), came home and hit the punk club circuit in the Pacific Northwest. A self-titled album came in 1995, followed a year later by "Call the Doctor". The band was neck deep in the young band trenches now, fighting the usual battles for airtime, stage time, an audience, a decent soundcheck. McFarlane left the band, replaced by a chain of drummers who led eventually to S-K's permanent stick-woman, Janet Weiss.
A third release, "Dig Me Out," came in 1997, making waves big enough to project Sleater-Kinney onto a national stage. Sales got bigger, tours went farther. "The Hot Rock" hit the Billboard charts in 1999, and 2000's "All Hands on the Bad One" charted even higher. The band played to riotous crowds in Europe and the United Kingdom, and the United States' most influential critics (Greil Marcus, Robert Christgau) took notice. In 2001 Marcus capped a Time magazine feature by declaring Sleater-Kinney the best rock band in America.
"We went through a lot of crappy situations and stereotypes, and knocked them down together," Tucker says. "We became a force to be reckoned with."
More tours, more fans, more songs, more albums and an ever-expanding collection of fans. Sleater-Kinney made videos for MTV, then popped up on NBC's "Late Night with Conan O'Brien" and CBS's "Late Show with David Letterman." Was this really the right place for a punk-feminist outfit from the mossy basements of Olympia, Wash.? Tucker was never quite sure.
"We all had a moment of pause when we started appearing on TV shows, it's so easy to get overwhelmed by all that. Making music that is really truthful is what's really important to me. I do my thing and if people are into it, great. But I'm not going to conform to anyone else's idea as to who I should be."
Meanwhile, real life continued, everyone grew up. Tucker settled down with filmmaker Lance Bangs, and in 2000 the couple traveled to Iceland to be married. Their son was born in 2001, and became a fixture on Sleater-Kinney tours. The personal bonds between Tucker, Brownstein and Weiss -- all of whom had relocated to Portland, Ore. - remained strong, but the musical relationships began to feel more strained. Sessions for 2005's The Woods stretched for months, and as the band prepared for another season of touring in 2006 they agreed to give each other a rest for a little while. A summer-long swing across the country concluded with a pair of final hometown shows at Portland's Crystal Ballroom.
"I had some other things I wanted to do, Janet and Carrie had things they wanted to do. We all wanted to take some time away from the band. But we always called it a hiatus, even when everyone else called it a break-up." It's talk like this that makes the Sleater-Kinney world's ears prick up and take notice. Does this mean the once-and-future best band in America (pace Marcus) is going to reunite? Tucker: "I don't know. But I feel like - we're getting there!"
Maybe because these last few years have been so rewarding. She and Lance produced a daughter in 2008. She spent a little time designing and running a website for a business her dad had started, but mostly cared for her young family. She hung out in the playground, got to know her neighbors, pushed people on swings, caught them at the bottom of the slide. She saw Lance take off for weeks-long shoots, and remained happy that she wasn't the one heading off for another months-long tour.
And yet the music in her life, and between her ears, remained.
Experiences became feelings, which worked their way into Tucker's imagination. Melodies emerged. Chords, words, ideas. A few new songs, which she couldn't resist airing out at those benefits in early 2009. And we now know where that led: To an explosion of even more new songs -- acid-etched portraits of the grown-up world, with all of its hopes, fears and frustrations intact.
Not every song is entirely autobiographical - just try to guess which of the songs were written as potential contributions to the Twilight: New Moon film. "They didn't work for the movie, but I kept them anyway." No need to change the lyrics, either: "The themes work exactly. The monsters, beasts and demons, all those things working on you. I think there's a lot of personal angst in that story."
The feelings reverberate from song to song. In the emotional chill that hangs over "1,000 Years," in the tense long-distance love letters at the heart of "Half A World Away" and "It's Always Summer." Yes, Lance travels a lot for his work. But, Tucker hastens to add, "I just want to say how much I love my husband. . . there are moments when I'm raising two kids when he's gone and I'm just trying cope. But like in "It's Always Summer," the real message is, I'm waiting for you and it's going to be okay in the end." The happy ending is more difficult to imagine for the unemployed parents at the heart of "Thrift Store Coats," inspired by the real agonistes of some recession-rocked neighbors. " So many dads in our community were losing their jobs, suddenly there was this terrible sinking feeling. It's been brutal in Oregon."
So the musician picks up her guitar and lets her fingers search for a glimmer of light. This time it didn't have to come with so many hard edges. Sadness, frustration, even outrage could come in a variety of sounds and textures. "I wanted to be completely open in terms of instrumentation. I thought it'd be cool to do some acoustic songs, to create something quiet that could be powerful at the same time."
Fortunately, her central partners in the project - producer, arranger and multi-instrumentalist Seth Lorinczi, percussionist Sara Lund and vocalist Julianna Bright - were perfectly equipped for this challenge. Lorinczi was especially instrumental in helping Tucker develop a quieter kind of emotional intensity, projecting her songs into elegant arrangements that added keyboards, acoustic guitars and some elegantly-arranged strings to the musical vocabulary. "I'm fortunate to work with him," she says. "He brought so many amazing ideas to the songs, it was an entirely new foray."
Still, some things remain the same. Consider the piercing clarity of Tucker's voice, the sudden eruption of a snarly guitar, the perpetual struggle for spiritual balance, even in the midst of economic catastrophe and the life-shaking travails of domestic bliss.
"It's a challenge to have a musical career and to be a mom, but it's awkward for every working mom, so the story continues," Tucker says. "I can't do a crazy 3-month tour now. We're definitely playing shows, but it's more like a week here, a week there. I don't have the mentality that I'm going to change the world. I've enjoyed the movements I've been a part of - I think I did something for them, too. But now I'm more moderate in my career goals. I want to enjoy my life. I don't have to turn it over to the machine."
Corin Tucker is nobody's machinery. She's a wife, a mother, a songwriter, a singer, an artist devoted to identifying the sound of real life, and turning it into music. She's the woman at the heart of "1,000 Years," and her sound is true.
About Charlie Gabriel & The Mel Brown Trio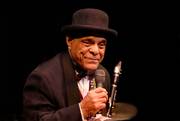 By the early 1960s, Nate Zusman, the colorful, well-known owner of Portland's Desert Room (now the Crystal Hotel), used his connections in the music industry to steal top-notch jazz musicians from Detroit's soulful scene. Saxophonist Charlie Gabriel was one of those musicians.
"...the brilliant Charlie Gabriel (clarinet and sax) - a 4th generation musician from a New Orleans musical family and just tops.......and Marian Hayden (yes, female) on string bass. They're truly special and a delight to know."
--Nan Bostick, Sacramento Ragtime Society Newsletter
(Click here for a great blog post, written by McMenamins historian Tim Hills, that includes the fascinating tale of Gabriel's time bringing down the house at the legendary Desert Room.)
Known to friends and relatives as Charlie 'G,' Charlie Gabriel was born in New Orleans, Louisiana, and is a fourth generation New Orleans jazz musician. Charlie has played authentic New Orleans music with top traditional musicians such as Kid Howard, Kid Sheik, Jim Robinson, George Lewis and others on Bourbon Street, at the New Orleans Jazz and Heritage Festival and around the world.
Charlie came to Detroit at the age of fourteen. He was so experienced that he was asked to join the Lionel Hampton band at age sixteen. In the early '70s, Charlie was a member of Aretha Franklin's Orchestra. He continued to play throughout the states and abroad, also working with Nancy Wilson, Joe Simon and JC Heard. Charlie has worked in and around many of the most famous venues on Bourbon Street in New Orleans.
He currently performs with his group, the Gabriel Traditional Jazz Band, in the United States, Europe and Asia. He has performed in Barcelona for the Swingfonia Festival as well as the Ascona Jazz Festival in Switzerland. He also is a traveling member of the Marcus Belgrave Louis Armstrong Tribute Orchestra, as well as performing with an ensemble that includes vocal stylist Joan Belgrave as they pay tribute to the Great Ladies of Song: Dinah, Ella, & Billie. His CD, Live at the Kerrytown Concert House (recorded with Red Richards), won the grand prize for 1994 best Foreign CD, presented by the Hot Club de Limoges in France. The Hot Club de Limoges then released a double-CD, Jubile, in 1998, featuring music recorded by Charlie Gabriel, Red Richards (piano/vocal), Reggie Johnson (bass), and Georges Bernasconi (drums). Charlie's recordings span the range from the earliest traditional jazz to modern straight ahead, and his own contemporary and spiritual compositions.
Website:
About The Lord's Own Choir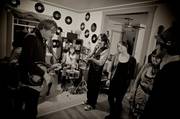 The Lord's Own Choir plays an infectious brand of neo-traditional, close-harmony country.
"The Colonel" J. Alex Wideman - Banjo/Vocals
Shelby Farrar - Vocals
"Emmy Sue" Randazzo - Vocals
Jacqueline Stuart - Drums/Vocals
Blake Roberts - Guitar/Vocals
Ben Stevens - Bass/Vocals
MySpace page:
Map & Directions
Tags for this Event:
Events > McMenamins Celebrations
Music:
Alternative/Indie
Americana
Singer/Songwriter
Property > Crystal Hotel
Related content (tags):