St. Patrick's Day Celebration at the Crystal Ballroom
All Access Pass to Irish Whiskey
Quality Shine
Ashleigh Flynn and Annalisa Tornfelt
8:30 p.m. |
Free ($20 for whiskey tokens) |
21 and over
About St. Patrick's Day Celebration at the Crystal Ballroom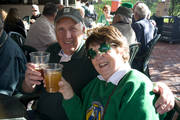 We do so love this particular holiday! At spots across the Pacific Northwest, McMenamins offers live music, Irish dancers, bagpipers, McMenamins Irish Stout, leprechauns, our annual limited-edition Devils Bit whiskey for sale, food specials and much more.
The Crystal Ballroom is thrilled to join the fun this year, starting with music in Ringlers Pub on the first floor at 6:30 p.m., while upstairs at 7 p.m. Lola's Room will host an Irish Whiskey Tasting, paired with appetizers, ales and great entertainment!
After these events conclude everything comes to a head in Lola's Room at 8:30 p.m. Don't miss our very fun sampling of whiskey and goodies that we call the "All Access Pass to Irish Whiskey."
8:30 p.m. - Ashleigh Flynn & Annalisa Tornfelt
9:15 p.m. - Quality Shine
About All Access Pass to Irish Whiskey
The Crystal Ballroom is not just your favorite music venue! Bring your tastebuds onto the dancefloor by sampling from a fine selection of Irish Whiskeys, as well as some very tasty treats, such as rosemary nuts, sausage rolls, mini Irish reubens and Irish coffee whoopie pies!
About Quality Shine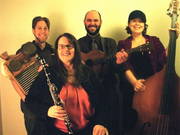 Get ready to have fun as Quality Shine reaches back into the '20s, '30s, and '40s playing early jazz, blues and jug band tunes with an authentic style! Drawing on various sources from the historical hotbeds of the genre like Memphis, New Orleans, and St. Louis, Quality Shine captures the infectious fun of the music.
The band features Curt Alsobrook on guitar and tenor guitar; Paul Silveria on washboard, and kazoo; Cloud Alsobrook on bass; and Jinny Macrae on clarinet.
Website:
About Ashleigh Flynn and Annalisa Tornfelt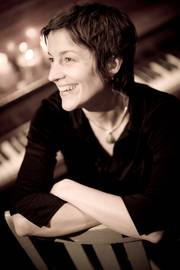 Ashleigh Flynn's finest album, American Dream, is alive with stories about down-and-outers, young and old, all still hopeful, as is Flynn, that they can achieve the American Dream.
From Kentucky, Ashleigh Flynn grew up foot stomping along the Ohio River as the steamboats and barges made their way to the muddy Mississippi. An electrifying performer blessed with unbridled charisma and the voice of angel, Flynn has released two previous full-length studio efforts, Chokecherry (2002) and Ashleigh Flynn, self-titled (1999). The Village Voice regards Ashleigh as "A darling of the NW Americana scene", writing: "Flynn adds a smoky soulful voice ... marrying styles such as bluegrass to pop."
Flynn has traveled near and far, touting her tunes, and amassing new fans in markets all over the US & Europe - including month long "up and comers" residencies at The Living Room and Pianos in New York City, and Toad in Cambridge, and a few trips across the pond.
website:
Map & Directions
Tags for this Event:
Events:
Beer, Wine, and Spirits
Family
History
Holidays
McMenamins Celebrations
Music:
World Music
Americana
Singer/Songwriter
Property > Crystal Hotel
Related content (tags):