Come have fun in school... for once...
5736 N.E. 33rd Ave.
Portland, OR 97211
Local: (503) 249-3983
Elsewhere: (888) 249-3983
Contact Us
Siren Nation Arts and Crafts Show
Free workshops
Arts and Crafts sellers
11 a.m. to 5 p.m. |
Free |
All ages welcome
SESSION 1:
11am - 12:15
Martha Jordan Room:
Yoga
Instructor: Ngozi Olembe

Mina Parsons Room:
Mercy Corps NW
Instructor: Rachel Stein

DIY Library:
100th Monkey/ Art School PDX Workshops
 
SESSION TWO:
12:30pm-1:45pm
Martha Jordan Room:
Writing Composition
Instructor: Alissa Nielson

Mina Parsons Room:
Women in Comedy (Comp)
Instructor: Katie Brien

DIY Library:
100th Monkey/ Art School PDX Workshops
 
SESSION THREE:
2pm-3:15pm
Martha Jordan Room:
Poetry Composition
Instructor: Tai Carmen-Wagner

Mina Parsons Room:
Bicycle Maintenance
Instructor: Ashley from City Bikes

DIY Library:
100th Monkey/ Art School PDX Workshops

SESSION FOUR:
3:30pm-4:45pm
Martha Jordan Room:
Women in Rock
Instructor: Laurel Dickman

Mina Parsons Room:
Sugar Crafts
Instructor: Christine Mcknernon

DIY Library:
100th Monkey/ Art School PDX Workshops2011 Vendors
We the People Design
www.angelafaz.com
Woodcut and serigraph (silkscreen) prints with whimsical illustrative subjects
BevoBirdie Originals
www.bevobirdieoriginals.etsy.com
Handmade bags, purses, zipper purses, coin purses and luggage tags
Urban Creatures
www.urbancreatures.etsy.com
Jewelry, accessories and home goods all uniquely made from re-purposed T-shirts
Molly Muriel
www.mollymuriel.com
Natural, handmade soaps, lotions, candles and lip balms
Carol Opie
(no website)
Handmade ceramics, both wheel-thrown and hand-built, in low-fire clay primarily adorned with animals
This Fine Day
teeniebirdie.etsy.com | thisfineday.etsy.com
Terrariums, tea light holders, wood coasters, woodburned ornaments, jewelry
lil e creations
www.lilecreations.etsy.com
Costumes, wings, animal hat heads, headdresses, sock monkeys, mini diaramas
Frawn
www.frawn.etsy.com | http://frawn.wordpress.com
Laser-cut wood earrings, cuff links,necklaces, & belt buckles that feature wild animals, patterns and bridges from Portland
BigWooWear
www.bigwoowear.etsy.com
Colorful hand-crocheted hats, scarves and scarflettes with garden-inspired appliqués & vintage buttons for children and adults
Palindrome Circus
www.palindromecircus.etsy.com
Jewelry handmade from repurposed watch and clock parts, leather, skeleton keys, key plates and vintage jewelry
Scrumptious Suds
www.scrumptioussuds.com
Inspired by favorite desert and cocktail recipes & crafted from natural and local ingredients, these soaps and body products blend the best essential oils, seeds, citrus peels, and spices
Pearly Grey Designs
www.itsallretrobaby.com
Retro, funky clothing and accessories for kids and baby, including bibs, burpcloths, Monster onesies & t-shirts, skirts and legwarmers
Heartwings by Jennifer
www.jennifercampbellheartwings.blogspot.com
Found object jewelry and assemblage art
Zig & Hersh Designs
www.jharbick.etsy.com
Handmade handbags
HipNest
www.hipnest.com
Handmade cast and fused glass home décor pieces: Ice Cube Magnets, Crazy Daisy Magnets, Classy Glass Coasters and Peek-a-boo Tiles
Dolcetti Jewelry
www.dolcetti.etsy.com
Baby geodes, white sugarcube drusies, and stalactite slices are examples of the centerpieces in this jewelry which is designed around the unique personalities of rare gemstones
Jen & Jocelyn
http://jenandjocelyn.tumblr.com/
A line of skirts lovingly made in small batches by Knot Ugly. These skirts are comfortable & stylish, and are embellished with felt detailing
Addie Pearl Jewelry Design
www.addiepearl.com | addiepearl.etsy.com
Colorful, silly and cute felt jewelry - pins, rings, keychains and more
Leigh Radford
www.leighradford.com
Hand knit/slip cast porcelain cups
Wear Your Veggies
www.wearyourveggies.com
Organic cotton/hemp/bamboo T-shirts and baby onesies that feature silk-screened original drawings of vegetables
Leslie Waygren
(no web)
Handmade blank journals of recycled paper with covers of leather, metallic cloth, wallpaper, nautical charts, topographical maps; also using discarded library books
Stuffed Pals Heirloom Animals
www.stuffedpals.com
Handmade high-quality plush toys made to be played with
Seaworthy
www.seaworthypdx.com
Unique jewelry, cards and journals using a combination of found and new objects
Misha Ashton Photography
www.mishaashton.com | www.mishashton.etsy.com
Abstract film photography as prints as well as mounted on woodblocks. One of a kind photo belt buckles. Journals with hand-stamped photography terms.
Transformations Glassworks
www.transformationsglassworks.wordpress.com | www.transformationsglass.etsy.com
Fused glass art objects that are functional and beautiful - such as bowls, plates, soap dishes and candle holders - made from reclaimed window and picture frame glass
Dylanbug Designs
www.dylanbugdesigns.blogspot.com
One-of-a-kind paper crafts, altered art, art cards, gift items, gift tags, bookmarks, decorated boxes, picture frames, door hangers
P2 Creations
(no web)
Collaged frame mirrors, art cards, coasters, unique costume jewelry made of beads, pearls, gems & crystals, ceramics and art
Fortress Letterpress
www.fortressletterpress.com
Handmade letterpress art prints, postcards, and seasonal cards and tags
Little Daisy Chains
http://daisychains.etsy.com
Jewelry and hair flair for children, tweens, teens and adults
Robin Phillips Studio
www.robin-phillips.com
Original art, prints, cards, holiday gift baskets with a variety of art prints and handmade cards
sarahhoo
sarahhoo.etsy.com
Handmade toys, jewelry, and home accessories for women, men and children incorporating crochet, found objects and vintage elements
Allegra B Designs
www.etsy.com/shop/AllegraB
Handmade totes, decorative pillows, appliquéd t shirts and beanie caps with day of the dead, anime, retro pinups and other vintage themes
2 monkees
www.2monkees.etsy.com
Handmade jewelry and accessories including hairpins and belt buckles - made with sterling, enamel and copper
About Siren Nation Arts and Crafts Show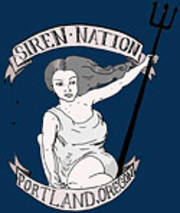 This event is part of The Siren Nation Women's Music and Arts Festival, which takes place November 4-7. Siren Nation's mission is to inspire and empower women of all ages to create their own art and to highlight the many achievements of women in the arts.
The gym hosts 40 art and craft sellers from the Pacific Northwest, while free workshops take place in the Mina Parsons Room and the Martha Jordan Room.
For more information please visit www.sirennation.com
Map & Directions
Tags for this Event:
Property > Kennedy School
Related content (tags):