Come have fun in school... for once...
5736 N.E. 33rd Ave.
Portland, OR 97211
Local: (503) 249-3983
Elsewhere: (888) 249-3983
Contact Us
K Singles Zip-Pak Party
Tender Forever
Joey Casio
Selector Dub Narcotic
Friday, September 24, 2010
6 p.m. |
$8 |
All ages welcome
One of the most well-respected and artistically sound indie record labels around, Olympia -based K Records is known for its output of thoughtful pop, punk, and hard-to-pigeonhole records, all based on a DIY-ethic and grassroots following. K's Tender Forever record release party features three of the label's acts, ranging from TF's quirky, synth-tinged singer-songwriter fare to the harder-edged, electro dance party offerings of Joey Casio.
This show is part of the K Singles Zip-Pak promotion, a cool new way to get fresh new underground singles (the music kind, not the dating kind) delivered straight to your door.
About Tender Forever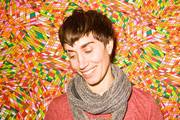 "Tender Forever comes along in tough times. Nobody can ignore the dark places we've watched the world go in the past few years. But as divisions grows in the world, so does our ability to connect. Ours is a world exploding with communication and Tender Forever sits neatly in the center of that explosion. Lots of flights and some missed phone calls, friends here, lovers there. Missed connections and connections made. Melanie Valera's Franco- American pop project spans nationalities and leaps forward towards a world where we can close the gaps between countries, ideologies and ultimately hearts. Move closer.
Valera was born in 1977, the year of the punk, and spent her formative years in the village of Maurr, in south west France. As often happens, this small town kid pushed past the restrictions of that kind of environment, out into the larger world. In this case the city of Bordeaux and the University Michel de Montaigne of Arts. Her years in Bordeaux saw her developing an aesthetic that would transfer into her first musical projects the Bonnies, and later, Garrison Rocks. Armed with Girl Group and R&B classics The Bonnies took on the streets of Bordeaux, and with the partnership of a Californian band mate and intelligent, soulful pop Garrison Rocks took on Melanie's expanding world.
Tender Forever became Melanie's project in 2003, a solo effort which simplified and concentrated her music. A laptop, a long mic cord and almost too much enthusiasm was all it took. Tender Forever from the start was as much an experience as a band. That girl with the mic moves with passion, pounds out fear, falls to her knees, cranks up the visuals and passes it off to you. All of this quickly led her out of Bordeaux to the gentle state of Washington and weird, weird city of Olympia. New friends and collaborators of a like mind, including Mirah, The Blow, Anna Oxygen and Calvin Johnson kept it a busy summer. These new connections would be the beginning of a Northwest/Bordeaux connection sending bands back and forth, and further establishing Melanie's new intercontinental artistic life.
The Soft and the Hardcore, released by K in 2005 was the culmination of everything Melanie had done up to this point and then some. Songs sung in the tiny moments of waiting, hoping and loving that we experience each day, fleshed out in full color and life. The explicitly personal and ecstatically universal rolled into one, filled with the power of international anthems. The Soft and the Hardcore is a testament to the terrifying and trilling first moments of love and self realization.
With her 2007 release, Wider, Melanie stretched out across both the globe and an expansive musical landscape. The album was recorded between Bordeaux and Olympia in the Dub Narcotic studio, hotel rooms, friend's basements and guestrooms. Both lush and focused, Wider portrays an artist and person with new confidence, at home in a big/small world. For all their power Tender Forever songs remain just that-tender. A song is a delicate thing and Melanie coaxes these fragile things into the larger world. Tender Forever is the biggest, softest sound you've heard. It's a kick drum in an empty warehouse while little kids play right outside."
-Dirk Kinsey
Melanie's third full length album, No Snare, was released in June 2010. This album moves away from the more exuberant dance oriented songs of past years into a darker and more melancholy direction. We get a deeper, denser sound, with songs that push through the forest as the evening comes, dripping wet, the lights of a little house up ahead. Maybe it's her current residence in the damp and dirty Pacific Northwest. Maybe it's a little adulthood. Throughout Tender Forever's work there is a commitment to understanding feelings and desires and seeing them through to completion. No Snare pushes through the wake and lays the turmoil to rest. What comes next is still unknown.
About Joey Casio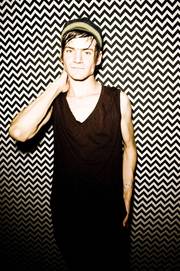 Joey Casio is a one-man electronic punk band who has been a vital part of the Olympia music scene since he was teenager. He has trekked around the U.S. many times with his tattered suitcase of drum machines and synthesizers, effortlessly moving between the basement and the dance club, tossing beats and poems to a wide variety of ecstatic audiences. His music draws from the intertwined histories of D.I.Y. Punk and post-disco D.J. culture to create something wholly new for this unsteady era. Joey, who once lived across the street from the Dub Narcotic Studio, now lives in Portland, Oregon.
About Selector Dub Narcotic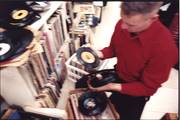 Selector Dub Narcotic is the pseudonym of choice for Calvin Johnson when he is re-mixing records for the Dub Narcotic Disco Plate series, or engaged in spinning records at a party or other literary functions. Drawing largely from a stack of 45 rpm phonograph records, Selector Dub Narcotic is known to mix the genres dancehall, soul, punk, garage, R&B, rock steady, bubblegum and rockabilly with assorted curiosities of the current underground music scene.
Map & Directions
Tags for this Event:
Music:
Alternative/Indie
Dance Party
Property > Kennedy School
Related content (tags):