Saloon & Hotel
836 N. Russell St.
Portland, OR 97227
Saloon: (503) 282-6810
Hotel: (503) 335-8900
Contact Us
Atlas and the Astronaut
Moon Debris
Violent Psalms
8:30 p.m. |
Free |
21 and over
About Atlas and the Astronaut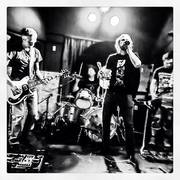 Whether it's playing for two people, or for two hundred people, Atlas and the Astronaut leaves everything on stage with each performance. Emerging as one of the must-see bands in the Portland area, Atlas and the Astronaut composes unabashedly selfish post-rock songs with a tinge of punk rock attitude.
Their song structure lends itself to numerous genres, and they have opened for a variety of nationally touring bands ranging from art-pop missionaries, Eternal Summers, to the raucous hardcore of Fall City Fall.
In 2012, Atlas and the Astronaut released their first self-titled EP, and they're currently scheduled to release their first full length in 2014 on DRD Records.
The upcoming album, Tiny Artifacts, follows the story of Pixl: A girl with the burden of being the world's only savior, and the slayer of the unyielding Sun Beast. Guitarist Matt LeMieux compiles a tapestry of leads and melodies to create a thoughtful musical journey from beginning to end, while bassist Casey Aspengren and drummer Lucas Goughnour bolster the album with a solid rhythm section that moves the story forward via a dense, layered wall of noise. Singer and storyteller Beau Rosser's lyrics delve into the emotional ideas of loss, love, betrayal, and misplaced heroisms, while not only building a puzzle of Pixl's psyche, but the band's as well.
Atlas and the Astronaut is currently playing shows in and around the Portland, OR area and is planning a west coast tour in the near future.
About Moon Debris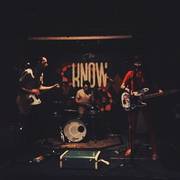 Moon Debris cut a wide swath, taking in aspects of garage, psychedelia, 70s prog and 60s pop with a hint of folk here and there as well. Nelms and Hamma sing in sympathy but not necessarily in unison, creating, along with Hinman's earthy rumble, a vibrant mix of tension and hope. However dark things might get, the Moon Debris beat is almost always one to dance to. Moon Debris's self-titled debut is available on white vinyl and digitally.
Facebook:




Bandcamp:
About Violent Psalms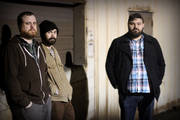 At their core, Violent Psalms is merely a loud rock band from Portland, Oregon-that is, until you sit down and listen to the songs. Taking cues from forefathers like, Sebadoh, Centro-matic and Pedro the Lion, each song is an intimate account of harrowing tales wrapped up in a rock and roll package.
As each song digs deeper into the depths of humanity, it demands your attention, forcing you to consider the complex-doubt, fear, love, loneliness, despair, love, joy, death are weaved throughout each sonic vignette.

There's not a lot of fluff. Each song is stripped down to the bare essentials-a brick wall of gritty, teeth-grinding guitars backed by bombastic drums and thunder-inducing basslines propelled by gut-wrenchingly honest songwriting.
Their debut LP, Slow to Speak explores the reality of growing up in a shitty small town, suffering abuse and escaping within an inch of life. It's a record about innocence lost, and longing for a place that no longer exists. At its core, Slow to Speak is about losing the very things you can never get back.
Violent Psalms is actively playing shows in support of Slow to Speak. It is currently available on digital download and CD, with a vinyl release planned fall 2014.
Facebook:




SoundCloud:
Map & Directions
Tags for this Event:
Music:
Rock
Alternative/Indie
Property > White Eagle
Related content (tags):