Saloon & Hotel
836 N. Russell St.
Portland, OR 97227
Saloon: (503) 282-6810
Hotel: (503) 335-8900
Contact Us
Anthemtown Artist Showcase
Santi Elijah Holley
Bali Ingraham
Joe Apice
8:30 p.m. |
Free |
21 and over
About Anthemtown Artist Showcase
Anthemtown is an Artist Roster featuring a collection wonderful people who happen to make fantastic music and art. The monthly Artist Showcase with feature a range of established bands, plus emerging performers and songwriters. Hosted by the ever so friendly local musician Will West. Be ready to make and an evening of it, full of great sounds and vibes in a fun, relaxed setting.
Website:




Facebook:
About Santi Elijah Holley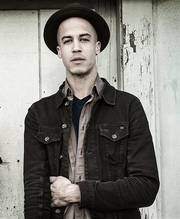 Santi Elijah Holley is a singer, guitar player, and songwriter, based in Portland, Oregon. Formerly of Portland's dark country-blues band, Blind Bartimaeus, Holley began performing exclusively as a solo act in early 2013. He has since been invited to support such national and international touring acts as Patterson Hood, Whitehorse, and Jamie N Commons, among others. In the autumn of 2013 he released his debut solo album, Better Days By & By, accompanied by former Blind Bartimaeus bandmates, Liz Chibucos and Allen Clayton; Lanie White, formerly of Closely Watched Trains; Moorea Masa, from The Ruby Pines, Ural Thomas & the Pain, and Morning Ritual; and Grammy-nominated musician Amanda Richards. Holley's songs explore the interaction between religion and sexuality, love and hate, life and death, while remaining rooted in classic American musical traditions and storytelling.
About Bali Ingraham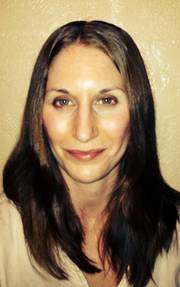 Bali grew up in rural NW Washington where she developed a love for land, family and the simple life. A self taught musician, she's been writing songs for over 15 years.
"Bali is a fantastic songwriter, with dynamic vocals, gentle guitar work and heartfelt delivery. She's a moving performer and not to be missed!" -anthemtown
About Joe Apice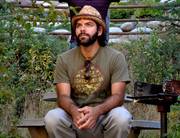 Joe's been chest-deep in music for a long time. He claims deriving some inspiration from Elliott Smith and Jeff Buckley in his sweeter/folkier moments, and a mash up of STP-era 90's grunge, and underground crusaders like Built to Spill and Pavement for those ever-blissful "go f#@k yourself" binges. But Joe still wonders what other people think his music sounds like. He has been noted as saying "I think it sounds like strawberry jelly tastes on your morning bagel... only a bit chewier, with the occasional pestering seed that gets stuck in your teeth."
Map & Directions
Tags for this Event:
Music > Singer/Songwriter
Property > White Eagle
Related content (tags):