Saloon & Hotel
836 N. Russell St.
Portland, OR 97227
Saloon: (503) 282-6810
Hotel: (503) 335-8900
Contact Us
Marca Luna
Lavoy
Steph Infection and The Heebie Jeebies
8:30 p.m. |
$8 in advance, $8 day of show |
21 and over
Buy Tickets
Tickets on sale now!
About Marca Luna
Some say that certain things in this world were not born into existence as most things are. They have just always been so. Forces that move us, drive us, and leave us yearning for more. Yet there is one force that demands to be reckoned with, to stand out from the rest. That force is Marca Luna.
Singers Devan Waterhouse and Marcus Glaze soulfully tell their stories with captivating vocal harmonies and catchy hooks, while the melodic undertow that is Kyle Woody's guitar playing glues the band together with his weightless technicality. Drummer Aaron DeRosso and bassist Chris Ficht drive the sound with perfect synchronicity and style with heavy grooves, swagger and snappy beats. Marca Luna doesn't just believe in performing but entertaining! With energy, antics, and a psychedelic, blinding light show production. It's not just a show, but an experience you can't miss!
Myspace Page:




Facebook Page:
About Lavoy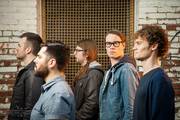 As an indie rock band from the remote outpost of Wasilla, Alaska, Lavoy had to contend with quite a few distinct challenges. Touring meant driving a minimum of eight hours to the next city. Wintertime meant round the clock darkness and below freezing temperatures - less than ideal conditions for dragging musicians out to nightly six-hour rehearsals. It was also very likely that no matter how many bars it played on Saturday nights the group's celebrity status would never surpass that of the local dog mushers.
Singer-songwriter Tyrell L. Tompkins reckons it was that very sense of isolation that allowed Lavoy to grow, get its chops and come up with a sound it can truly call its own. "When I was young I thought the music from the '50s and 60s was actually happening because that's all I heard," he says. "I missed the whole grunge thing -- I had no clue who Kurt Cobain was."
It was only after he started playing music that Tompkins, who was home schooled, jumped a few decades forward and discovered formative post-punk acts like New Order and the Talking Heads.
Lavoy released three independent albums in Alaska, shuffling through several lineup changes along the way. It built up a decent following around nearby anchorage. "A band could play there forever and feel good about itself," Tompkins says.
Instead, the five members of Lavoy decided they wanted something more. In 2013, they quit their jobs, sold their houses and moved their families into a 4,000 square foot home in Spokane, Washington - not exactly the most happening place but close enough.
They have been writing and rehearsing daily right there in the home, with their wives and kids running around, fitting in several van tours when their schedules allow. "There were some rough times there," Tompkins says. "But I just feel like we're determined. That's a big part of who we are.
On the evidence of the electrifying, ambitious songs that make up the band's forthcoming three-song EP, produced by Tony Hoffer (Phoenix, Beck, Depeche Mode), Lavoy won't be in the wilderness much longer.
Aidin Vaziri
Facebook:




Website:
About Steph Infection and The Heebie Jeebies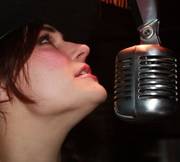 Steph Infection and The Heebie Jeebie's is a ragtag duo consisting of Kelly "The Crusher" Clifton and Stephanie "Rock 'Em and Sock 'Em" Scelza. Bluesy, raunchy, soulful, saucy, and funky as two escaped monkeys. And that's all you need to know about that.
Map & Directions
Tags for this Event:
Music:
Alternative/Indie
Rock
Property > White Eagle
Related content (tags):