Saloon & Hotel
836 N. Russell St.
Portland, OR 97227
Saloon: (503) 282-6810
Hotel: (503) 335-8900
Contact Us
Old Man Canyon
Ryan VanDordrecht
7 p.m. |
$8 in advance, $10 day of show |
21 and over
Buy Tickets
Tickets on sale now!
About Old Man Canyon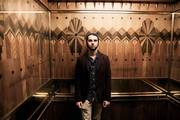 Born from the efforts of front man Jett Pace, Old Man Canyon arrived on the alternative scene in early 2012. After the release of the group's debut EP Phantoms & Friends, their music has appeared in the MTV series Awkward, Showtime's Shameless and the Bravo series Suits, to name a few.
"It has been an incredible thing to witness- having our songs in these television series has allowed so many people to hear our music and come to support us."
Jett Pace began his musical journey in Vancouver, BC, where he grew up in the mountains of the North Shore, and attended an arts-focused school that encouraged the development of his musical ability, beginning with the cello.
Jett's passion for music grew steadily over these formative years, as he ventured into other genres, such as hip-hop.
"My close friends and I used to make a lot of hip hop music together. We were always rapping to anyone who would listen. We would usually sing the chorus of the songs, so I think as the years went on we became more interested in the melodic parts rather than the rapping."
After high school, Jett travelled abroad in Europe and Central America for a year, gaining insight and experiences that laid the foundation for what he wanted to create musically and artistically. Upon returning to Vancouver, he began playing music in a group that was able to gain some positive momentum. But as many groups often experience, they decided to go their separate ways.
"It was really hard to let that project go, as it was with such good friends, but looking back at it now, it couldn't have happened any other way. It was perfect and exactly what we all needed for our artistic vision to really blossom as individuals."
In the following months, Jett spent most of his time writing material solo, honing in on the sound he wanted create.
"There came a point when I had a good collection of songs written that complimented each other well, so I decided to record an EP with a local producer/engineer, Dave Meszaros. We spent the next five months recording and experimenting with whatever came to mind. We had a ton of fun with the process and the results were very exciting. "
Since Phantoms and Friends was released, the band toured Canada and made a striking music video for the title song, "Phantoms and Friends", gaining increased notoriety along the way.
"The last year has really just been about building a team of people to help bring this project to the next level. I couldn't be more excited about who I am working with right now. It feels great to have people you like and trust on your side, helping build your vision."
Jett Pace has big plans to tour Old Man Canyon throughout the US and Canada, along with recording new material later in 2014, for what will be their debut LP.
"I am really excited for what this year holds. I feel an incredible amount of drive to bring this project to the world, especially through live performances. There's something lacking in many live shows these days- something in how the performer brings his art to a crowd. There is an undeniable separation between spectator and performer, and one of my greatest desires is to find a new way to interact with people at the shows in a way that engages and inspires them to create on their own and be a part of a shared experience".
website:
About Ryan VanDordrecht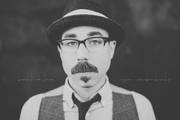 Portland musician, Ryan VanDordrecht, took time to reconnect with the music that had inspired him as a kid after writing a record full of songs which attracted producer Joe Chiccarelli (The Shins, Counting Crows) to work with him on his former band, Castella's album. With the maturity brought on by that experience, VanDordrecht set out to study some of the great records of the past to help him understand how truly great records are made. After spending a few years writing songs inspired by this period of discovery and exploration, he finally enlisted the help of friend and producer Rian Lewis (Crosstide, Ravishers) to embark on the musical journey that has become Ryan's debut record, Beast of Love.
On Beast of Love VanDordrecht captures depth and vulnerability with his songwriting, exposing himself in a far more endearing and honest fashion than the sometimes forced product he had released with his previous bands - Castella and Sidestar. He says, "I constantly find myself aiming for a sound that walks a fine line between polish and unrefined beauty." This is all done while still maintaining his keen sensibility for creating accessible, melodic pop/rock music. The "Beast", in the record's title is representative of the many difficulties and tragedies life can bring, while "Love", taps into the idea that you get what you give in life, and if you give love, the possibilities of what a person can achieve and endure are endless.
Since both Lewis and VanDordrecht are multi-instrumentalists they were confident they could capture all of the performances and sounds they needed for the record. However, the two humble friends agreed that during the recording process if either one felt they had a better part or could play something better than the other guy, they would not let egos get in the way and let the other one take over. This agreement was forged for the sake of always serving the best interest of the song. This along with a dedication to not just finding one of ten or so musical parts that would work and sound 'OK', but finding 'THE' part that was meant to be in the song. This extreme focus on quality without sacrificing true emotion and authenticity is what makes, Beast of Love, a truly exciting record that is poised to put Ryan VanDordrecht on the map as an important up and coming figure in American songwriting.

Map & Directions
Tags for this Event:
Property > White Eagle
Related content (tags):