Come have fun in school... for once...
5736 N.E. 33rd Ave.
Portland, OR 97211
Local: (503) 249-3983
Elsewhere: (888) 249-3983
Contact Us
QDoc Film Festival
My Prairie Home
5 p.m. |
$10 per person; $8 students & seniors with ID; Free youth 23 & under; $75 festival pass |
All ages welcome
Buy Tickets
Tickets on sale now!
About QDoc Film Festival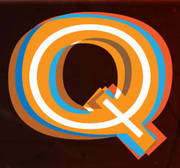 QDoc is the only festival in the United States, and only the second in the world, devoted exclusively to Queer Documentaries. More than a screening series – it is a fun, inspiring, and community-building event. Filmmaker attendance is a big part of the mix, with guests joining us from around the world to discuss their work. The Clinton Street neighborhood, with its numerous cafes and restaurants, becomes a mini queer district during the long weekend, enhancing the social aspects of the festival.
Founded in 2007, the Festival has been presented each year in cooperation with the Portland Q Center, whose mission is to increase the visibility of, and foster connection within, metropolitan Portland LGBTQ community.
Website:




Facebook:
About My Prairie Home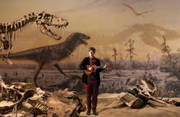 In the incongruously funny opening scene of My Prairie Home, trans singer-songwriter Rae Spoon performs amid local cowboys and farmers chowing down at a roadside diner in an unnamed prairie town. Director Chelsea McMullan's seductively playful film reveals Spoon's inspiring process of building a life as a transgender person and artist, featuring upbeat music and insightful musings in a journey across the Canadian heartland.
Spoon's deeply personal lyrics are informed by a childhood growing up queer and trans in an evangelical Christian household. The music, however, is tied to the land, inspired by the meditative nature of traveling alone across endless prairies under enormous blue skies. Whether performing at truck stops, roadside diners or alt-country music taverns, Spoon occupies a space that is neither insider nor outsider but exists somewhere in between. Owning this space with a cool certainty, Spoon asserts, "The prairie is just as much mine as it is anyone else's."
Interspersed with witty, quirky music videos, My Prairie Home turns convention upside down – a perfect visual counterpart to Spoon's music. But as thoughtfully structured as the film is, the real beauty is in getting to know this unique and talented artist.
Director: Chelsea McMullan
2013
Canada
76 minutes
Community Partners:
Music Fest Northwest
PSU's Women, Gender & Sexuality Studies Department
Siren Nation
imdb:




video:




QDoc:
Map & Directions
Tags for this Event:
Property > Kennedy School
Related content (tags):