Come have fun in school... for once...
5736 N.E. 33rd Ave.
Portland, OR 97211
Local: (503) 249-3983
Elsewhere: (888) 249-3983
Contact Us
QDoc Film Festival
The Dog
9 p.m. |
$10 per person; $8 students & seniors with ID; Free youth 23 & under; $75 festival pass |
21 and over
Buy Tickets
Tickets on sale now!
About QDoc Film Festival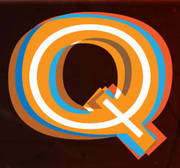 QDoc is the only festival in the United States, and only the second in the world, devoted exclusively to Queer Documentaries. More than a screening series – it is a fun, inspiring, and community-building event. Filmmaker attendance is a big part of the mix, with guests joining us from around the world to discuss their work. The Clinton Street neighborhood, with its numerous cafes and restaurants, becomes a mini queer district during the long weekend, enhancing the social aspects of the festival.
Founded in 2007, the Festival has been presented each year in cooperation with the Portland Q Center, whose mission is to increase the visibility of, and foster connection within, metropolitan Portland LGBTQ community.
Website:




Facebook:
About The Dog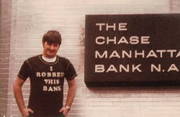 Meet John "The Dog" Wojtowicz – a Vietnam vet, bank robber, bisexual polygamist, gay activist and – last but not least – the real-life character behind Sidney Lumet's 1975 film Dog Day Afternoon.
In a case where truth indeed proves stranger (and more radical) than fiction, Wojtowicz's actual story proved to be too outrageous and far too queer for even Hollywood of the '70s to fully commit to the screen. Vulgar, monomaniacal, passionately insightful and possibly dangerous, Wojtowicz is one of the most vivid characters brought to nonfiction cinema in years.
Directors Allison Berg and Frank Keraudren do comprehensive justice to the life and times of their subject by setting interviews from family, loved ones and eyewitnesses against especially well-used and evocative archival footage. Swinging between shock, poignancy and humor, The Dog gives us a true antihero who challenges our notions of sexual and social identity while making us question the fine and morally troubling line between passion and pathology. And finally, if you think John "The Dog" is an extraordinary character, wait till you meet his mother.
— Donal Mosher
Directors: Allison Berg and Frank Keraudren
2013
USA
101 minutes
QDoc:




video:




imdb:
Map & Directions
Tags for this Event:
Property > Kennedy School
Related content (tags):