Come have fun in school... for once...
5736 N.E. 33rd Ave.
Portland, OR 97211
Local: (503) 249-3983
Elsewhere: (888) 249-3983
Contact Us
QDoc Film Festival
Regarding Susan Sontag
with special guest
Director Nancy Kates
1:30 p.m. |
$10 per person; $8 students & seniors with ID; Free youth 23 & under; $75 festival pass |
All ages welcome
Buy Tickets
Tickets on sale now!
About QDoc Film Festival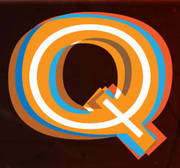 QDoc is the only festival in the United States, and only the second in the world, devoted exclusively to Queer Documentaries. More than a screening series – it is a fun, inspiring, and community-building event. Filmmaker attendance is a big part of the mix, with guests joining us from around the world to discuss their work. The Clinton Street neighborhood, with its numerous cafes and restaurants, becomes a mini queer district during the long weekend, enhancing the social aspects of the festival.
Founded in 2007, the Festival has been presented each year in cooperation with the Portland Q Center, whose mission is to increase the visibility of, and foster connection within, metropolitan Portland LGBTQ community.
Website:




Facebook:
About Regarding Susan Sontag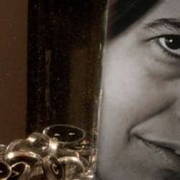 Susan Sontag is one of the few Americans who could legitimately be described as a "glamorous intellectual." Strikingly attractive and imposingly charismatic, Sontag was a prolific essayist, novelist, filmmaker and activist. From her seminal essay on the queer aesthetics of "Camp" to critiques of the Vietnam War, from art theory to the AIDS epidemic, Sontag engaged with the culture and politics of the 20th Century as one of its boldest writers and thinkers.
Sontag could be frustratingly elusive on the subject of her sexual and romantic life, but she certainly had a very adventurous one. Though married to a man for a period, she was mostly involved with a variety of strong women, including her long-term relationship with photographer Annie Leibovitz. Regarding Susan Sontag traces the lines between her unwavering professional passions and the powerful, uninhibited intimate relationships that informed her life both as an artist and as an intellectual.
"My desire to write is connected to my homosexuality," she confided in a 1959 journal entry. "I need the identity as a weapon to match the weapon that society has against me." Regarding Susan Sontag opens a remarkable window into the private world of this dynamic public figure.
— Sascha Strand
Director: Nancy Kates
2014
USA
100 minutes
Sponsored By:
Daniel Winter and John Forsgren
Community Partner:
Write Around Portland
video:




QDoc:




imdb:
Map & Directions
Tags for this Event:
Property > Kennedy School
Related content (tags):