Back to school in Bend!
700 N.W. Bond Street
Bend, OR 97703
Local: (541) 382-5174
Elsewhere: (877) 661-4228
Contact Us
The Rum and The Sea
7 p.m. til 10 p.m. |
Free |
All ages welcome
About The Rum and The Sea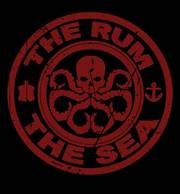 ??"We had this idea to keep it simple, focus on the storytelling and the harmonies". That was the plan when Bend locals Jason Schweitzer and Brian Hinderberger sat down to form The Rum And The Sea. But with the addition of Richard Meyer on Bass, Brent Barnett on Drums, and Chris Youngers playing a whole host of percussive instruments, as well as helping to create three part harmonies, "simple" no longer is the adjective that comes to mind when watching this Indie/Folk/Rock/Whatever fits their current mood band blow the roof off of whatever venue they happen to be playing. To be sure, there are moments in their sets when they achieve an almost primal element; when vocal harmonies shine through, and the intense emotion behind a song reaches out and grabs you by the ears, but that only belies the underlying complexity of the ensemble. That they can work together to achieve such a vast reach across different genres and styles of music, and somehow meld it into one seamless set, given their relatively short time playing together, bespeaks the musical wisdom garnered by the individual band members before they ever came together. The result of this final melding of musicianship, is something that keeps crowds dancing, and fans coming to successive shows in the same town. If you haven't made it out to one of their shows yet, do it. Hands down, one of the "must have" experiences of living in Bend.
Map & Directions
Tags for this Event:
Property > Old St. Francis School
Related content (tags):