Back to school in Bend!
700 N.W. Bond Street
Bend, OR 97703
Local: (541) 382-5174
Elsewhere: (877) 661-4228
Contact Us
Major Powers & the Lo-fi Symphony
Otis Heat
7 p.m. til 10 p.m. |
Free |
All ages welcome
About Major Powers & the Lo-fi Symphony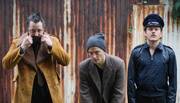 "The Lo-Fi Symphony are ready to pick up where Queen left off and take it to all new musical heights." -- Aaron Carnes, SanJose.com
About Otis Heat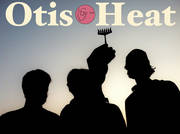 Otis Heat is a trio from Portland, Oregon, known for delivering energetic and animated live performances distinguished by warm danceable grooves, impassioned vocals, dirty rhythms, and high voltage analog instrumentation. They've cultivated a unique sound centered around the songwriting prowess of Sean David O'Neill (bass, vocals, New Yorker cartoonist, Maryland). Together with Mike Warner (guitar, Kansas City) and Scott Gervais (drums, Reno), O'Neill and Otis Heat have earned a reputation as a recognizable musical force throughout the Pacific Northwest.
Their inspirations, educations, and motivations draw from a wide spectrum of musical influences, from the giants of jazz, to the soul of Nina Simone, to the honesty of Neil Young, to the ferocity of the 1990's grunge movement, to the proficiency of the British invaders, and a groove. The result is a dynamic and ever-growing body of work which never fails to capture the imagination of its audiences.
Facebook:




website:
Map & Directions
Tags for this Event:
Property > Old St. Francis School
Related content (tags):