An escape into the extraordinary
3505 Pacific Ave.
Forest Grove, OR 97116
Local: (503) 992-9533
Elsewhere: (877) 992-9533
Contact Us
Halfway to St. Patrick's Day
Jon Koonce
Freak Mountain Ramblers
Blarney Thursday
Saturday, September 13, 2014
All day; Music begins at 4 p.m. |
Free |
All ages welcome
About Halfway to St. Patrick's Day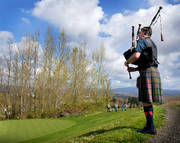 OK, we know, it's kind of a wacky idea – no one celebrates halfway to St. Valentine's Day, right? (Although, now that we think about it... nahhh...)
But, regardless, we love St. Patrick's Day and we love being halfway to it! So let's have some drinks, hear some music and have a full-on good time together. Because why not?
** SCHEDULE **
Free · All ages welcome
4 p.m. 'til 5:30 p.m. · Blarney Thursday · At Pat's Corner
6:30 p.m. 'til 8:30 p.m. · Freak Mt. Ramblers · At Pat's Corner
7 p.m. 'til 10 p.m. · Jon Koonce · At the Garage Door
** SPECIALS **
Irish Fries Are Smiling
Our fresh-cut fries topped with melted cheddar cheese, crisp bacon, sour cream & green onions
Irish Reuben
Hot corned beef & swiss cheese with buttermilk coleslaw & sweet-hot mustard sauce on grilled rye bread with your side of choice
Iced Celtic Coffee
Irish Whiskey, sugar, cream and our own iced coffee
McMenamins Irish Stout
A coffee-like roasted barley bitterness, semi-sweet chocolate & a moderate hop bitterness balances with this hearty backbone
About Jon Koonce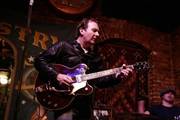 Jon Koonce is a Northwest original. Formerly of Johnny and the Distractions, the singer-songwriter, guitarist and local legend romps, stomps, twangs and rages through tales of love, lust, trailer parks, truck stops, demons and dogs. Koonce introduces lap steel, humor and blues harp into a vintage live and loud production. Twenty five years of tearin' it up in hootch parlors has left a mark of realism.
website:
About Freak Mountain Ramblers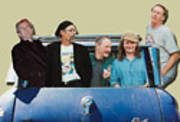 Portland's own Freak Mountain Ramblers bring a rollicking brand of rock 'n' roll, bluegrass, alternative country and country-blues to every show they play.
With a lineup including three members of the inimitable and notorious Holy Modal Rounders / Clamtones amalgamation of the '70s and '80s, Freak Mountain Ramblers has its roots in the underbelly of the alternative music scene that existed at that time, both in Portland and across the country. The Freaks have accumulated a loyal following in the Portland area by dependably creating beauty and bedlam at their live shows, and by producing CDs that successfully translate that energy and excitement to disc. Four lead singer/songwriters, each with a distinct character and approach to life and music, provide a dynamic show that packs the rooms with some of the most interesting music fans around.
The Freak Mountain Ramblers are veteran performers packing decades of experience. FMR members have been core musicians of the Holy Modal Rounders, Golden Delicious, the Clamtones, Richard Cranium and the Phoreheads, Prairie Dogs, Swingline Cubs, The Trail Band, and The Fly By Night Jass Band.
"... Freak Mountain Ramblers aren't your typical country western band. Not only have they chucked the slick yippie-ki-yay good looks of contemporary C&W singers for the haggard couture of mountain men, their lyrics have bizarrely warped the genre's storytelling. One song starts as a fable about two fighting neighbors and picks up speed until they have doused each other with gasoline. Strangely addictive and disturbingly fun, the song is sung in sweet tones and set to a galloping swing." - Portland Mercury
website:
Map & Directions
Tags for this Event:
Events:
McMenamins Celebrations
Holidays
Music:
Singer/Songwriter
Americana
Groove/Jam
Blues
Property > Grand Lodge
Related content (tags):