4045 N.W. Cornelius Pass Rd.
Hillsboro, OR 97124
(503) 640-6174
Contact Us
13th Annual Roadhouse Brewfest
part of
Oregon Craft Beer Month
special beer tasting
with live music by
Chris Marshall and the August Light
Freak Mountain Ramblers
and special guests for the kids
Balloon Guy
Face Painter
All day; music begins at 2 p.m. |
Free admission; Tasting tokens are $2.50 for an 8-ounce pour |
All ages welcome; 21 & over to drink
About 13th Annual Roadhouse Brewfest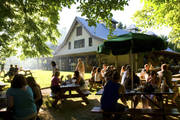 C'mon out to join in the hugely popular Roadhouse Brewfest, held outside and featuring beers, music, food and more in what has become a summertime tradition.
Tasting tokens are $2.50 for an 8-ounce pour.
You're also invited to tour our brewery and distillery, all the while chatting with enthusiastic brewers (and get a Passport stamp!). A special McMenamins Passport brewfest stamp will also be available just for showing up. The kiddos will enjoy two special guests: a balloon guy and facepainter. Food will be available for purchase. Good times!
Groove to live music
Chris Marshall & The August Light, 2 p.m. 'til 5 p.m.
Freak Mountain Ramblers, 7 p.m. 'til 10 p.m.
Tour & chat with our brewers and distillers
Brewery tours: 2 p.m., 3 p.m., 4 p.m. and 5 p.m.
Distillery tours: 2:30 p.m., 3:30 p.m., 4:30 p.m. and 5:30 p.m.
Joe Mishkin The Balloon Guy
5 p.m. 'til 8 p.m.
Amanda The Face Painter
3 p.m. 'til 6 p.m.
♦
Beer List

Cornelius Pass Roadhouse Brewery
Chris Oslin and Brady Romtvedt
Grapefruit Session Ale
This bright blonde ale has harmonies of orange and apricot from the Citra hops, but the chorus is bold and sprightly grapefruit. The malts merely set the stage for this zesty, hop-forward summer ale.
Malts: Superior Pilsen, Flaked Barley
Hops: Citra
Other: Fresh-pressed Grapefruit Juice, Grapefruit Zest
OG: 1.044 TG: 1.008 ABV: 4.64% IBU: 36 SRM: 3
Three Mugs Brewing Company
Chris Jennings
Blue Me Away
Light and malty with a hint of fruit tartness, this beer has amazing blue orbs that give it a bluish tinge and awesome fruity flavor, complementing the hint of sweetness from malted wheat.
Malts: Pale malt, malted wheat, Honey malt
Hops: Cascade Other Ingredients/Techniques: Fresh blueberries introduced at the end of primary fermentation
OG: 1.048 TG: 1.012 ABV: 4.6% IBU: 47 SRM: 6
Heater Allen
Rick Allen and Lisa Allen
Heater Allen Pils
This is our take of the renowned Bohemian-style pale lager that you might find in Bavaria or the Czech Republic. Ours is a little more golden, rounder, and a little more malt-driven than many other versions. The beer possesses strong hop character balanced by its rich, round, malty palate. Refreshing and balanced, this beer is a favorite of our winery friends during harvest.
Hops: Czech Saaz, Horizon
Malts: German Pilsner, Czech Pilsner, Carahell Special Techniques: This is a lagered beer that ferments in about 2-2.5 weeks and then spends another 4.5-5 weeks in lagering tanks at cold temperatures. It takes longer to make but we think it's worth the wait.
OG: 1.050 TG: 1.012 ABV: 4.9% IBU: 36.6 SRM: 3.6
Ambacht Brewing
Tom Kramer and Brandy Grobart
Ambacht Ginger Farmhouse Ale
This is Ambacht's Golden Farmhouse Ale infused with organic ginger root; a beer for those who love ginger.
Malts: Organic 2-row, Organic Munich, Organic Rolled Oats
Hops: Fuggles Other Ingredients/Techniques: Julienned ginger root, infused into the finished ale, keg-conditioned with blackberry honey
OG: 1.059 TG: 1.008 ABV: 6.7% IBU: 15 SRM: 4
Cornelius Pass Roadhouse Brewery
Chris Oslin and Brady Romtvedt
Edelweiss Helles Bock
Helles Bock is a relatively recent addition to the Bock family and is quite lighter in color than a traditional Dark Bock. Brewed on the last day of January, this golden gem keeps tasting better and better as it continues to age. There exists a perfect balance between the big malt backbone and hop bitterness, which together masks the high alcohol content. Inspired by a year studying abroad in Salzburg, Austria with the hills filled with the sound of Griswolds… Prosit!
Malts: Pilsen Malt, Vienna Malt, Wheat
Hops: Nugget, Perle
OG: 1.067 TG: 1.007 ABV: 7.74% IBU: 14 SRM: 4
Vertigo Brewing
Mike Haines and Michael Kinion
Friar Mike's IPA
A handcrafted English-American Hybrid IPA recipe, brewed with abundant amounts of Northwest hops.
Malts: 2-Row, Maris Otter, 60L, Caramel Vienne
Hops: Columbus, Amarillo, Cascade
OG: 1.055 TG: 1.009 ABV: 6.1% IBU: 62 SRM: 8
John Barleycorns Brewery
Tim Proctor
Two Falcons Double IPA
Two Falcons Double IPA is brewed with a double dose of Falconer's Flight hop blend. These hops were developed in honor of Glen Hay Falconer, and the blend contains some of the Pacific Northwest's most intriguing aroma hop varieties and additional experimental hops.
Malts: Pilsen, Caramel Malt, Kiln Amber
Hops: Simcoe, Chinook, Ultra, Falconer's Flight
OG: 1.081 TG: 1.013 ABV: 8.75% IBU: 78 SRM: 5
Golden Valley Brewery
Jesse Shue
Brune De Bourgogne
This barrel-aged brown ale was brewed from a mash of pale, crystal, chocolate, and wheat malts, and hopped with Bravo, Cascade, and Hallertau hops. Fermented with a Belgian yeast and aged 14 weeks in Soter Pinot Noir barrels, the yeast and the barrels worked wonderfully together on this beer. Fruity aromatics from the yeast mingle with notes of grape, wine, and oak, while both yeast and wood lent this beer a refreshingly dry finish.
OG: 1.057 ABV: 5.7% IBU: 28
Two Kilts Brewing Co.
Chris Dillon and Alex McGaw
Two Kilts Scottish Ale
A rich, full-flavored and bodied ale. Deep amber hues accent this smooth, delicious beer. Lightly hopped, as this one is all about the malt and a lightly smoked finish.
ABV: 6.5% IBU: 20
Oak Hills Brewery
Stephen Harper
Morning Blend Espresso Stout
This just may be the darkest beer I have ever made, adding five pounds of McMenamins darkest espresso blend straight to the mash tun, giving the morning blend its dark brown foam head. Lightly hopped and packed with Chocolate and Roast malts, this ale has a SRM (color scale) of 38! That's a full five units more than the black-as-night Terminator Stout! Morning Blend has the distinctive flavor of your fanciest cup of morning Joe, only this is way better. Why? Because it's beer!
Malts: Premium Two-Row, Chocolate, Roast, Crystal 120
Hops: Nugget, Cascade
OG: 1.067 TG: 1.015 ABV: 6.7% IBU: 30 SRM: 38
♦
About Oregon Craft Beer Month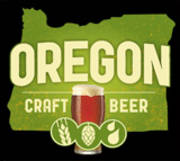 July is Oregon Craft Beer Month, a time to celebrate the many handcrafted ales, lagers, pilsners and stouts that McMenamins brews right onsite at many of our properties. So we're toasting this auspicious month with special beer events and tastings.
Oregon Craft Beer Month:
About Chris Marshall and the August Light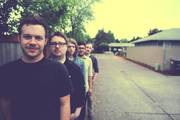 Chris Marshall is a performing songwriter and singer whose band, The August Light, plays an earnest brand of rock, folk, and country. Chris has spent several years crafting his voice in the Portland, Oregon music scene, and lately has been gathering a cast of collaborators to flesh out the spirit of his sound and songs.
Leading up to the release of his debut full-length album (the In Music We Trust Records-released "August Light"), Chris appeared onstage with notable national acts like Tift Merritt, Roger Clyne and the Peacemakers, Bill Mallonee, and Richmond Fontaine. During that same stretch, Chris began headlining shows of his own at landmark Portland venues like the Doug Fir Lounge and Mississippi Studios. Performing steadily both locally and nationally since 2008, Chris has honed a live performance noted for its musicality and tenderness by both The Oregonian and The Portland Monthly, the latter calling him "a sweet-voiced local country boy with some righteous gospel in his blood.
The August Light combines the lyrical palette of Chris' songs, marked intuitively by folk and country undertones, with a magnetic blend of postmodern, American rock and roll. The band released its debut EP, "Waltz", in 2012, a four-song collection that builds significantly on Chris' solo output with material honed in the live setting, and primarily recorded live at Type Foundry Studios in Portland.
About Freak Mountain Ramblers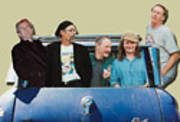 Portland's own Freak Mountain Ramblers bring a rollicking brand of rock 'n' roll, bluegrass, alternative country and country-blues to every show they play.
With a lineup including three members of the inimitable and notorious Holy Modal Rounders / Clamtones amalgamation of the '70s and '80s, Freak Mountain Ramblers has its roots in the underbelly of the alternative music scene that existed at that time, both in Portland and across the country. The Freaks have accumulated a loyal following in the Portland area by dependably creating beauty and bedlam at their live shows, and by producing CDs that successfully translate that energy and excitement to disc. Four lead singer/songwriters, each with a distinct character and approach to life and music, provide a dynamic show that packs the rooms with some of the most interesting music fans around.
The Freak Mountain Ramblers are veteran performers packing decades of experience. FMR members have been core musicians of the Holy Modal Rounders, Golden Delicious, the Clamtones, Richard Cranium and the Phoreheads, Prairie Dogs, Swingline Cubs, The Trail Band, and The Fly By Night Jass Band.
"... Freak Mountain Ramblers aren't your typical country western band. Not only have they chucked the slick yippie-ki-yay good looks of contemporary C&W singers for the haggard couture of mountain men, their lyrics have bizarrely warped the genre's storytelling. One song starts as a fable about two fighting neighbors and picks up speed until they have doused each other with gasoline. Strangely addictive and disturbingly fun, the song is sung in sweet tones and set to a galloping swing." - Portland Mercury
website:
Map & Directions
Tags for this Event:
Events:
McMenamins Celebrations
Beer, Wine, and Spirits
Music:
Blues
Groove/Jam
Americana
Property > Cornelius Pass Roadhouse
Related content (tags):