T-Luv and McMenamins present
Q-Dot
in celebration of Black History Month
Vursatyl (of Lifesavas)
Blacque Butterfly
Emcee'd by T-Luv
Tuesday, February 4, 2014
7 p.m. doors, 8 p.m. show |
$12 advance, $15 day of show |
All ages welcome
Buy Tickets
Tickets on sale now!
About Q-Dot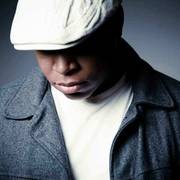 Q-Dot's story:
I was 7 years old when I wrote that letter. It was to the CEO of United Airlines, the company my Mom worked for and it was pretty bold. More than anything it would serve as a microcosm to the path I would set myself on for the rest of life. See, we traveled a lot when I was a kid and at the time there was no in-flight entertainment for kids so I wrote a complaint letter and suggested there be changes.
The CEO wrote me back with a hand signed letter promising changes.
The following summer, to my surprise, there was in flight audio that played children's stories that I'd asked for and ever since then I've been trying to stay just bold enough and just dumb enough to ask for and be the change I wish to see or hear.
I'm from a suburb south of Seattle called Federal Way. The youngest child of a bible thumpin', gospel sangin' country girl from the Kentucky backwoods and a street wise, party animal, music aficionado from the city. I play piano, make beats, rap and sing and I pride myself on writing honest, soul-baring lyrics to heavy hittin' soundtracks.
In 1992 Busta Rhyme's verse on "Scenario" changed my life changed. I got knee deep into music, especially hip hop - so being so fortunate I would tag along on studio dates with my older brothers and learn how to chop samples and teach myself the piano. Then came the clarinet and saxophone and by the time Junior high came around I linked up with some pretty amazing people. I could name drop but their accolades are a little cooler (sorry guys!) - these dudes would go on to become a couple grammy winners, olympic gold medalist and just some straight up talented people who would show me these monster chords on the piano and helped me hone my freestyle skills. Next thing I knew we all formed our own little rap super group in my hometown of Federal Way.
Then came College. Long story short, sitting in my dorm room making a demo I got a deal with Interscope - then my A&R got fired. I got a production deal with Arista - then my A&R went on maternity leave and Arista folded.
So with all that heartbreak I moved home and joined back up with the boys and did some music in my mom and dad's basement. Even though we made a lot...and I mean a lot of noise locally, the super group came to an end and musically anyway, we all went our separate ways. Now here I am today, with a much smaller crew touring and releasing music for my lovely and devoted fans and supporters, still trying to stay just bold enough, just dumb enough to change the world one chord, one lyric, one drum kick at a time. =) -Q
Website:




Facebook:
About Vursatyl (of Lifesavas)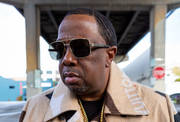 Vursatyl is an MC, singer/songwriter, best known for being a frontman for the Portland, Oregon-based Hip Hop group, Lifesavas. He's widely known as one of the best MC's in independent Hip Hop. He's toured with De La Soul, Talib Kweli, Pharoahe Monch, DJ Shadow, Blackalicious, The Coup, and Lyrics Born and has been specially featured on music with Smif-n-Wesson, Dead Prez, Camp Lo, Galactic, Blackalicious, Fishbone, Gift of Gab, Lyrics Born, and many other Artists.
As a part of Lifesavas, Vursatyl has received critical praise from Rolling Stone to XXL, including receiving the esteemed Chairman's Choice title.
Vursatyl is currently on the brink of releasing the first of three solo projects. The initial installment, Crooked Straights, is already being heralded as a "Hip Hop classic". With two more full-length albums ready to quickly follow, Vursatyl will be touring internationally as a solo artist, while promoting and performing new material from his current catalog of soulful Hip Hop.
Facebook:
Map & Directions
Tags for this Event:
Music:
Dance Party
Groove/Jam
Property > Crystal Ballroom Property
Related content (tags):