Saloon & Hotel
836 N. Russell St.
Portland, OR 97227
Saloon: (503) 282-6810
Hotel: (503) 335-8900
Contact Us
Psychomagic
Blanco
Fever
Tuesday, January 14, 2014
8:30 p.m. |
Free |
21 and over
About Psychomagic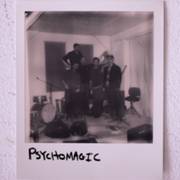 "Psycho. Magic. What else do you's got's to know?"
About Blanco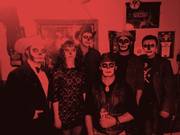 Stumptown's newest Spaghetti Western group.
Main Ingredients:
1/4 shot Spaghetti Western
1/4 shot South of the Border Latin Tango
1/4 shot 60's Surf and Turf
1/4 shot Country and Western

Add:
A splash of Murder Ballads
2 Sprigs of civil war history
2 teaspoons of the Blues
A liberal pinch of Sultry female vocals
Mix in a cast iron pot and boil over a smokey campfire until bubbling hot, and serve with a bottle of bourbon and tobacco pouch.
About Fever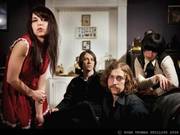 As sexy as their name suggests, Fever blends haunting and sultry blues ballads with witchy latin pop and cabaret sludge to create a truly unique sound that is unforgettable.
"The band conjures up plenty of mood...delving deep into the seamy theatrics of cabaret, burlesque, and dark arts, resulting in something that's sexy and just a little bit scary. Fever moved to Portland by way of Oklahoma, and they've got quite a number of elements into their sound: glam, goth, and cabaret rock, sure-but also surf, LA-style drug-noir, and maybe even some bluesy Old Weird America." -Ned Lannamann [Portland Mercury]
Map & Directions
Tags for this Event:
Property > White Eagle
Related content (tags):